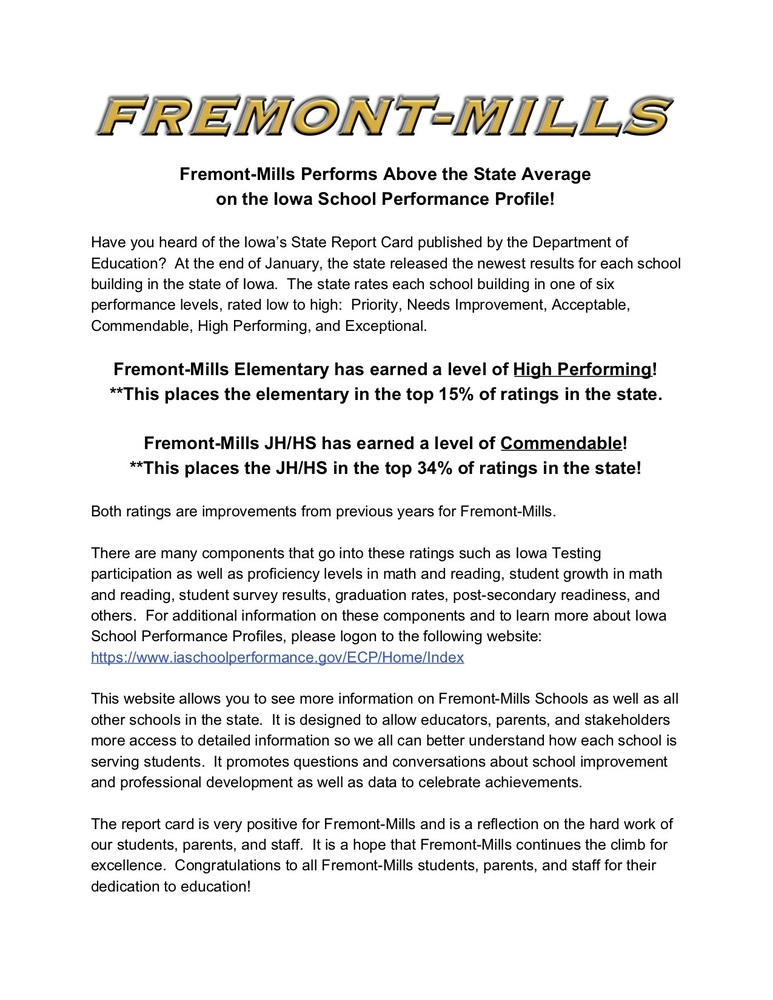 Fremont-Mills performs above the state average on the Iowa School Performance Profile! FM Elementary has earned a level of High Performing which places them in the top 15% of rati...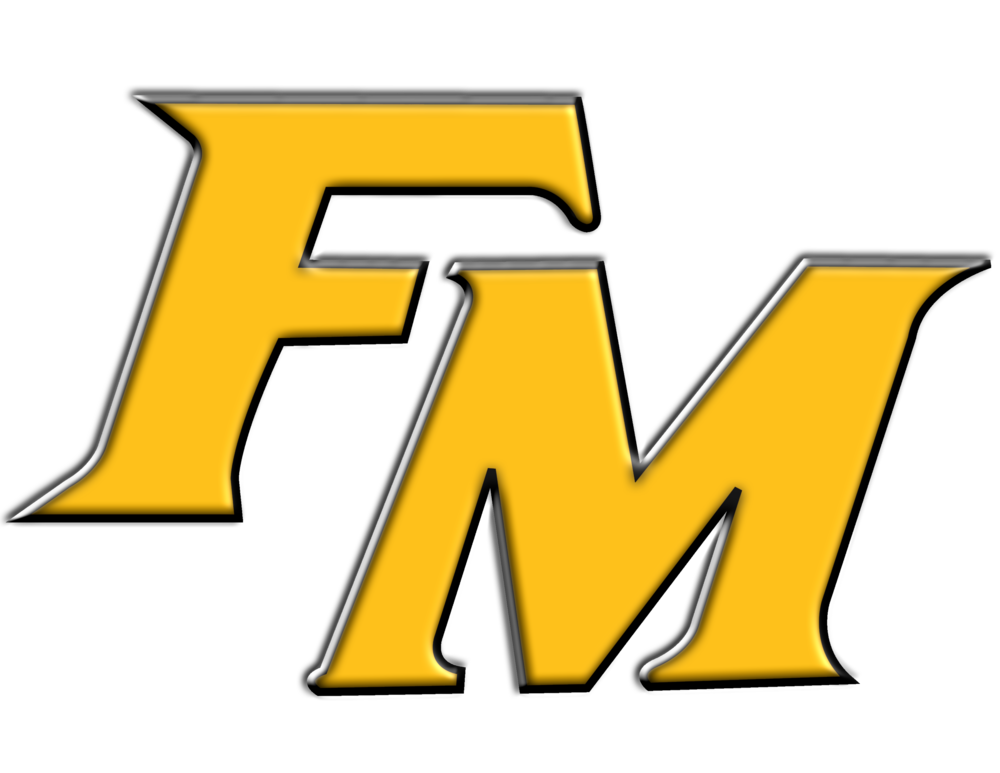 Fremont-Mills CSD has the following positions open: Immediate Openings For the 19-20 School Year:.5 Lead Daycare Provider (Immediate opening) Contact Allyson Forney at aforney@fm...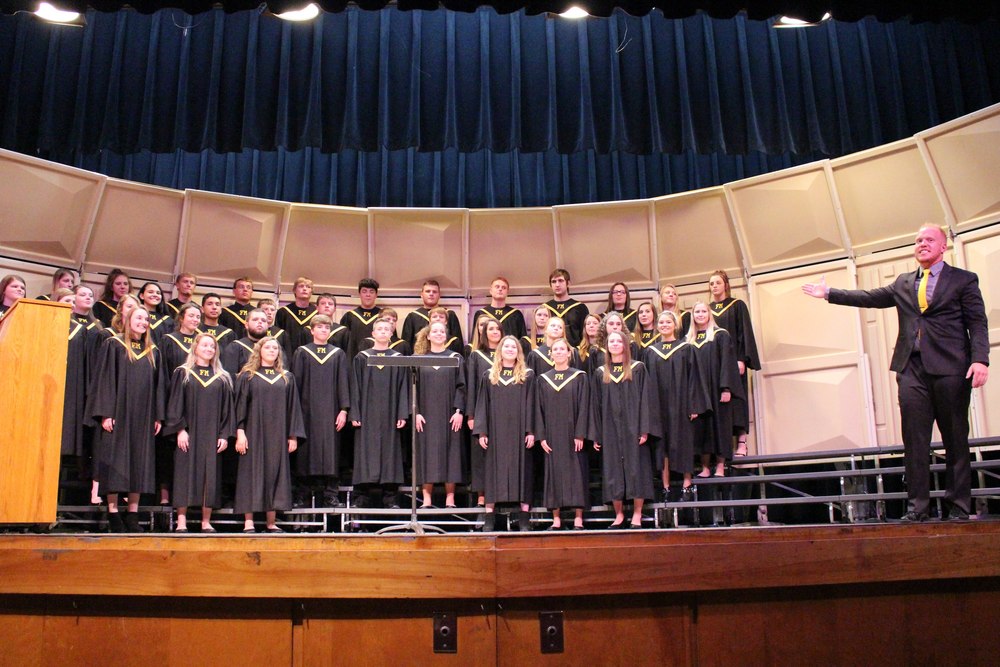 Fremont-Mills Band and Mixed Choir both earned Division I (Superior) Ratings at the state large group music contest held at Audubon High School last Friday, May 3rd. Fremont-Mills ...