Congratulations to Judy Foster on her well-deserved recognition from the IHSADA! Judy has been recognized for her years of dedicated service to the athletic directors of Fremont-Mills! This is just one very small part of all the things Judy does for Fremont-Mills, and we can't think of a more deserving recipient! See below for more information: The Iowa High School Athletic Directors Association is proud to announce the initiation of a new honor recognizing Athletic Administrative Assistants. Emeritus status is an honor conferred by an organization to show respect for a distinguished career. Emerita is the female equivalent of Emeritus. The criterion is aiding the daily efforts of the Athletic Director a minimum of 25 years presently serving in an active role or if retired, retaining the honorary title of that position. The candidate will be awarded a pin, certificate and plaque at a future event determined by the district's Athletic Director. The IHSADA congratulates Judy Foster on this distinguished honor and prominent achievement!

Reminder for Schedule Tonight: 4:00 - JH Boys Basketball vs Glenwood - South Gym 5:00 - JV Girls Basketball vs Griswold - North Gym 5:30 - JV & V Wrestling Quad - Sidney 6:00 - Varsity Girls and Boys Basketball vs Griswold - North Gym
Snow Boots and Extra Shoes for Elementary

There will be no weightlifting tomorrow, Tuesday, December 29th.

JH girls and boys basketball practice has been cancelled for tomorrow, Tuesday, December 29th.

Happy Holidays from the 7-12 staff! Enjoy your break!

Spectators coming for the junior high boys game should enter through the south doors by the ag building. All other spectators should use the Lied entrance as usual.

See attachment for updated Corner Conference guidance regarding winter activities. Please contact Mr. Erkenbrack if you have any questions.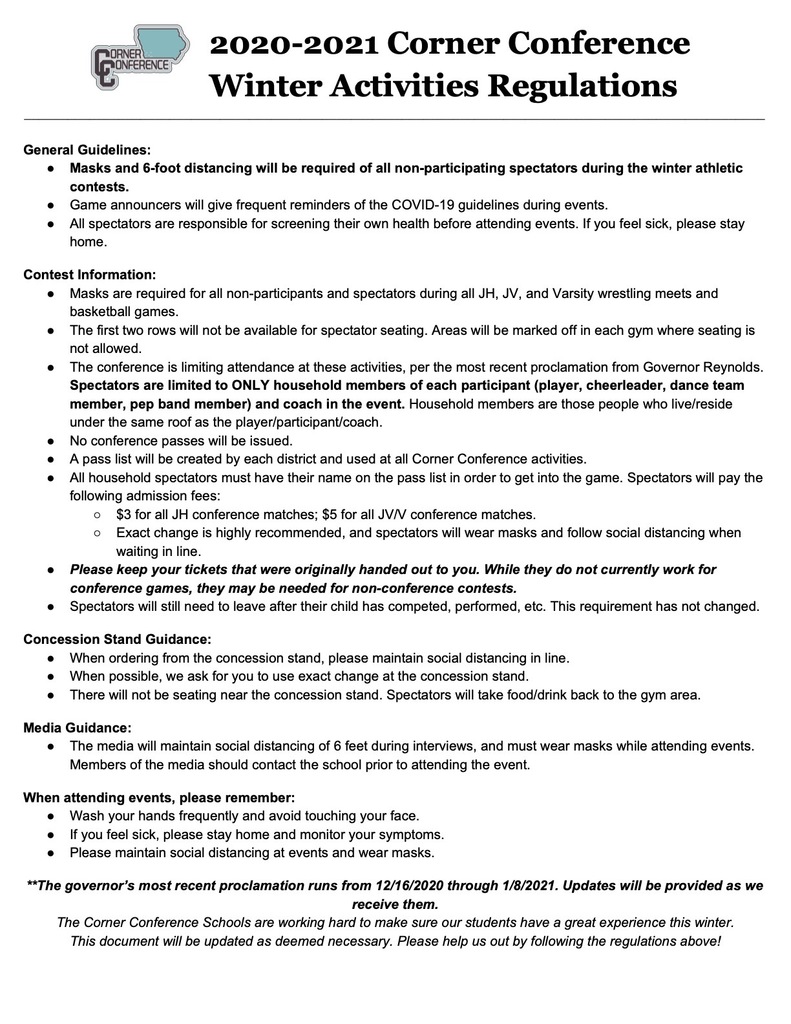 See below for tonight's schedule: JH Boys Basketball vs Stanton - 4:00 - South Gym (2 Games) JH Girls Basketball vs Stanton - 4:00 - North Gym (5 Quarters) Varsity Basketball vs Stanton - 6:00 - North Gym (Girls, followed by Boys)

Please see attachment for information regarding today's activities.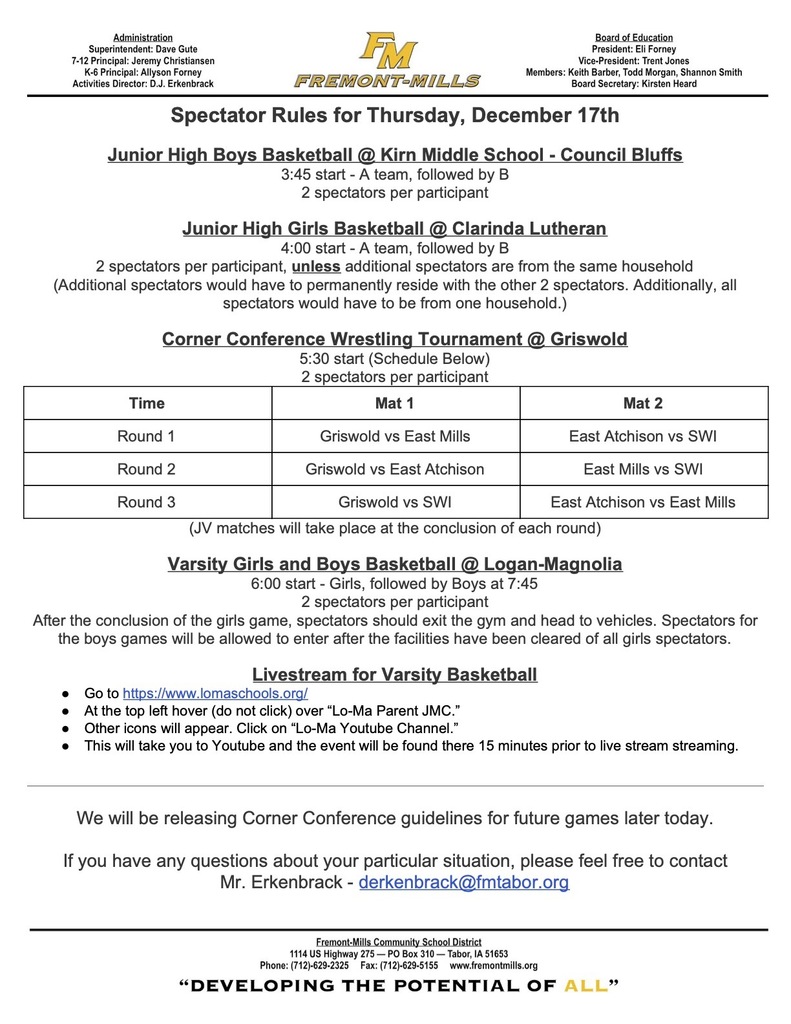 Congratulations to Seth Malcom on signing his National Letter of Intent with the University of Nebraska! @HuskerFBNation

Boys fall 73-54 in Sidney

End of the 3rd boys are battling but still down. 55-42

Boys down 38-23 at halftime

Girls fall 56-38 to Sidney

Daycare Enrollment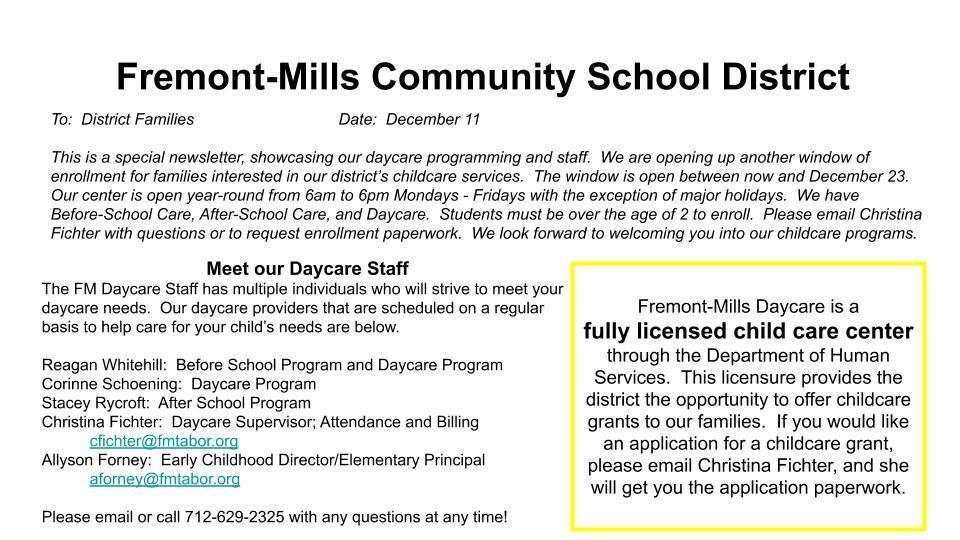 Varsity girls basketball gets an exciting win over East Atchison 45-42 to remain undefeated on the year!
Preschool Closure, due to COVID

Reminder in our Covid Return to Learn Plan no food can be brought into the building after 8:15. We shared the menu change yesterday in an effort to allow families to plan lunches if desired. If you have questions please call the office. Thank you.