Please see the attached message from Shenandoah regarding the track meet tonight. We had originally planned on free entry, but will now collect free will donations with those proceeds being donated to the family of East Mills teacher / coach, Chase Heinold, who tragically passed away last week. East Mills was originally supposed to participate and we want to show them our support during this difficult time. Only the main (west) gate will have a donation bucket. Field events will start at 5:00 with running events around 5:30.

FM staff and students in Daycare/Preschool through Grade 12 are invited to join together on Friday and wear Black and Green to support the East Mills Community.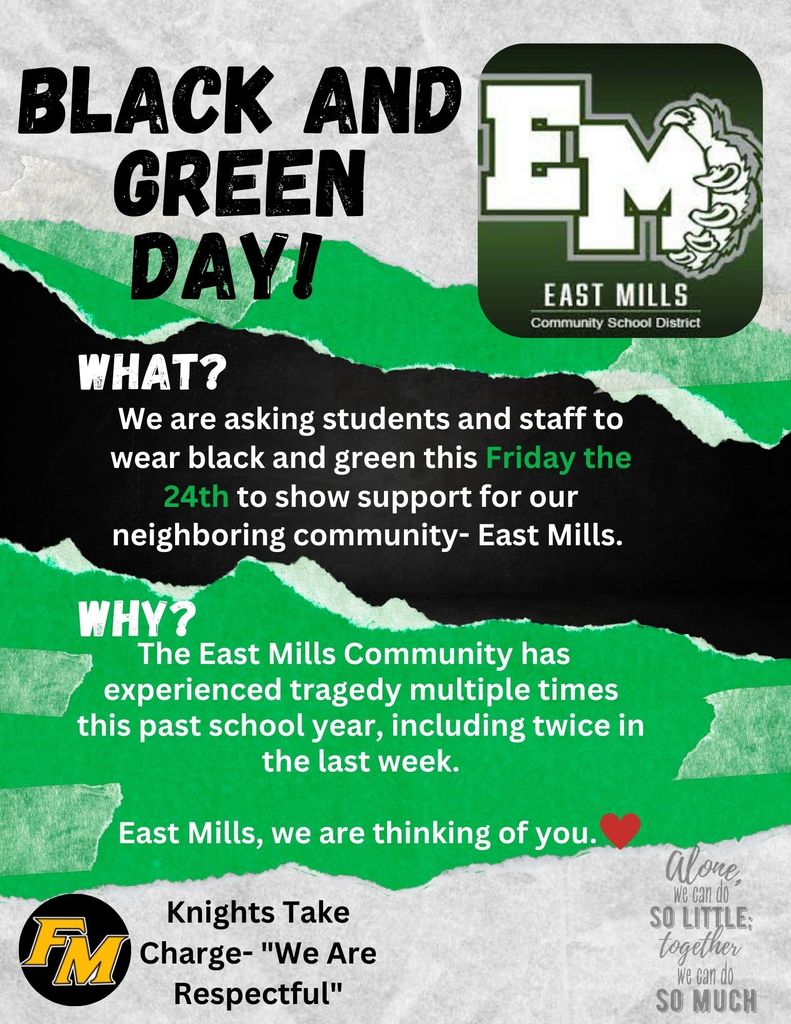 Middle and High School art students in each of the Corner Conference schools have been working hard to get ready for the 2023 Corner Conference Art Fair. This year the show will be hosted by Fremont-Mills Community School from Friday, March 24th - Monday, March 27th. Excellent artwork from all of the Corner Conference schools will be on display and everyone is encouraged to come and enjoy. The Art Fair has no admission fee. Objectives for the Art Fair are to showcase our students' artwork, reward and recognize students for their ability and efforts, and promote the visual arts in our communities by encouraging the participation of the public to view the artworks. Artworks will be submitted by the Conference Schools in the following categories: Drawing, Painting, Ceramics, Photography, Sculpture, Commercial Arts, Decorative Arts and Miscellaneous items. The show will be judged in three divisions: Middle School, High School Beginning Art and High School Advanced Art. Awards will include five Best of Show ribbons and medals (one for each of the five categories); as well as First, Second, Third and Honorable Mention ribbons in each sub-category. The Art Fair will be held in the Fremont-Mills Lied gym located on the North side of the building at 1114 US Hwy 275, Tabor, IA 51653. Artwork can be viewed by the public on Saturday, March 25th from 4-6 pm, Sunday, March 26th from 1-3 pm and Monday March 27th from 9-1pm. Mrs. Gail Younts, Fremont-Mills 7th-12th Art Teacher and the Fremont-Mills High School Art Students and Art Club members are coordinating the show. We hope you come to enjoy and view the many talents of our Corner Conference art students. More information can be received by calling (712)629-2325 ext 226.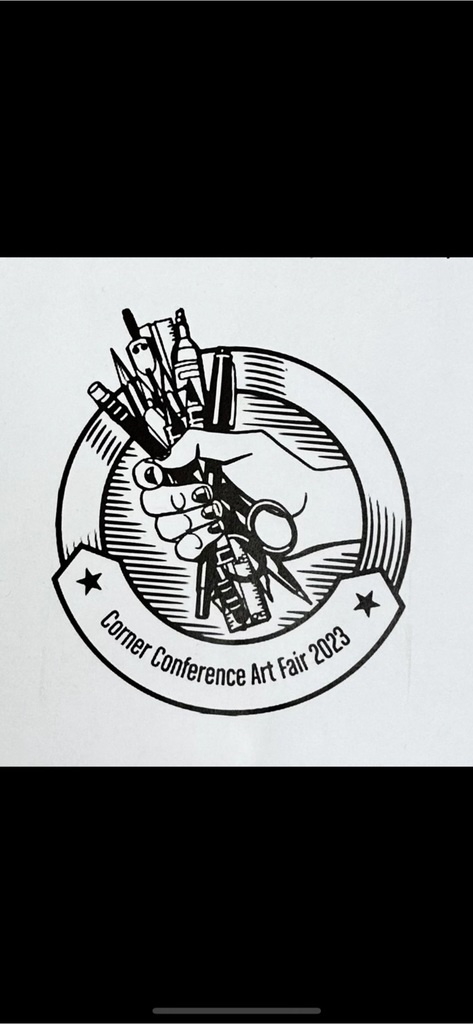 On Monday, team black presented their senior survivor check to the Alzheimer's Association!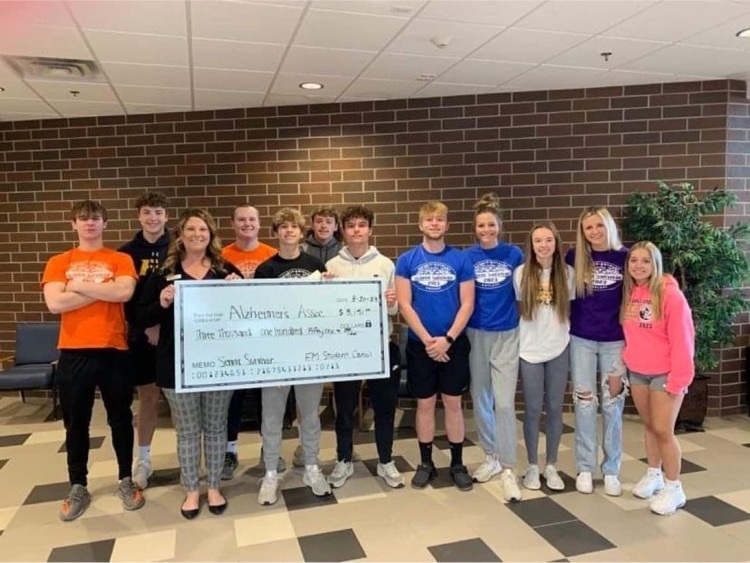 We would like to congratulate Fremont-Mills Alumni (2022), Kelly Holt. She is the Division V National Women's Skeet Champion and the Iowa Western Shotgun Sports team claimed the Division V title at the National Collegiate Shooting Sports Athletic Association National Championships. "After having a shoot off to break the tie for first place, it felt surreal that I'd just won my first true shotgun award at the national level. My coaches and teammates had been helping me a lot prior to the competition with the mentality it takes to consistently hit my targets. It was thrilling to realize the hard work paid off in the form of a national title." Holt said about her win. Holt also received 5th place in single trap and 3rd place High Overall. Congratulations Kelly!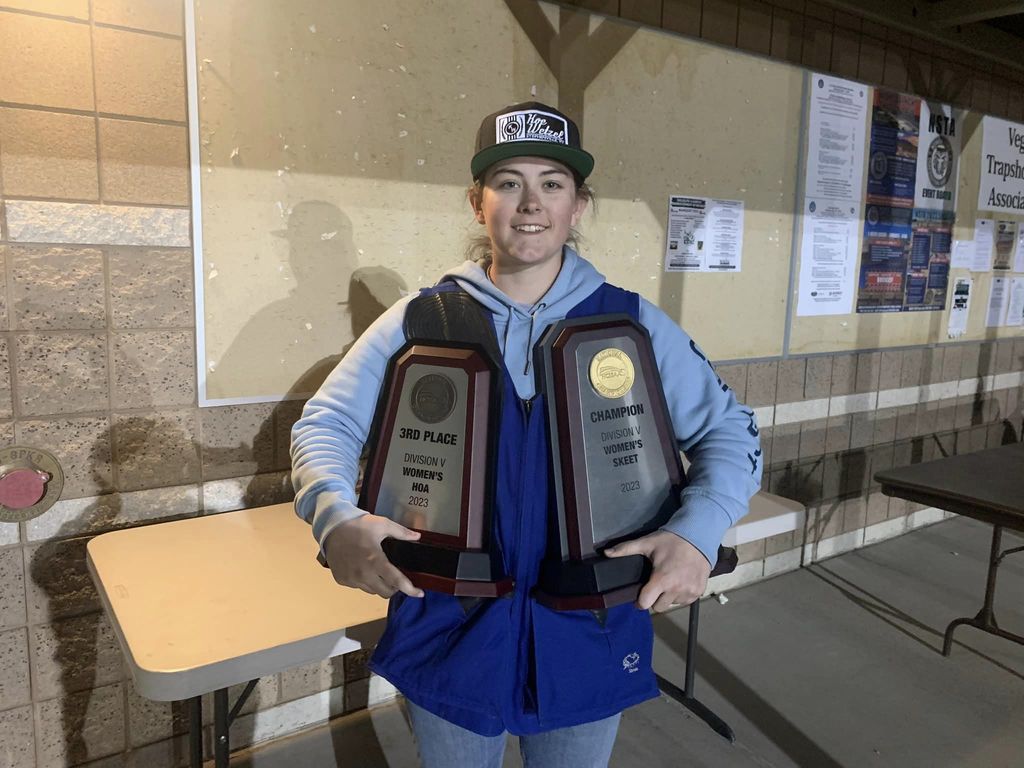 The four year old preschool classrooms continue to enjoy their monthly Pint Size Science sessions with local librarian, Dawn Miller, who also has help from Heidi Lowthorp and Angie Davis. The most recent March topic was all about reactions. We did five different experiments, but especially loved the ROCKETS that each child shot off with Alka-Seltzer tablets mixed with water in film canisters. So much fun!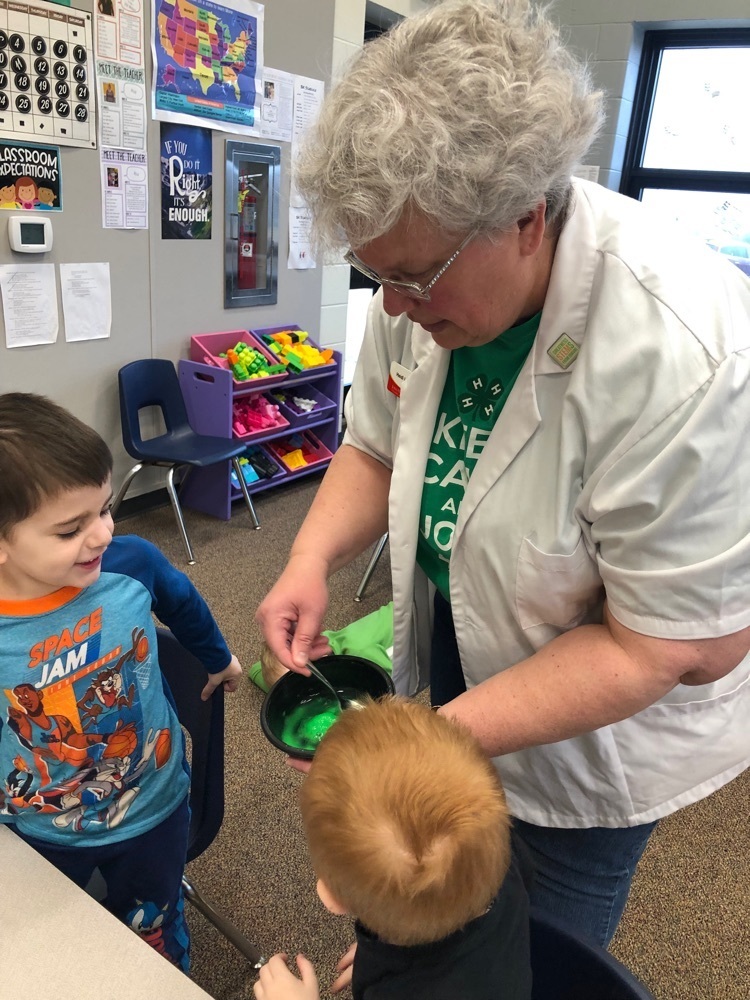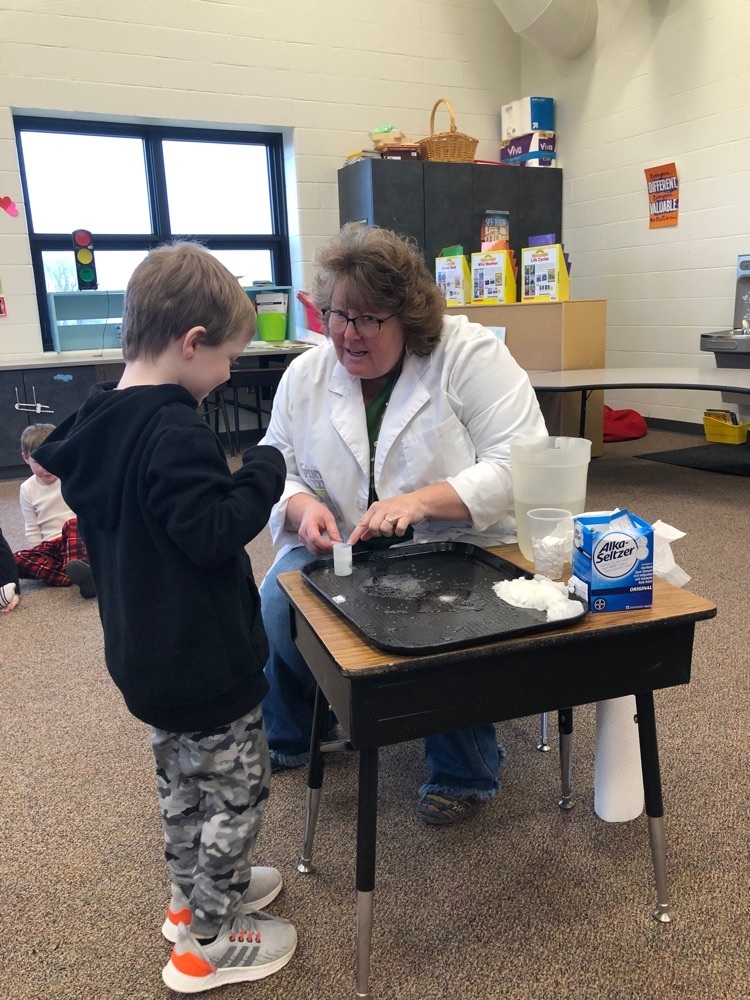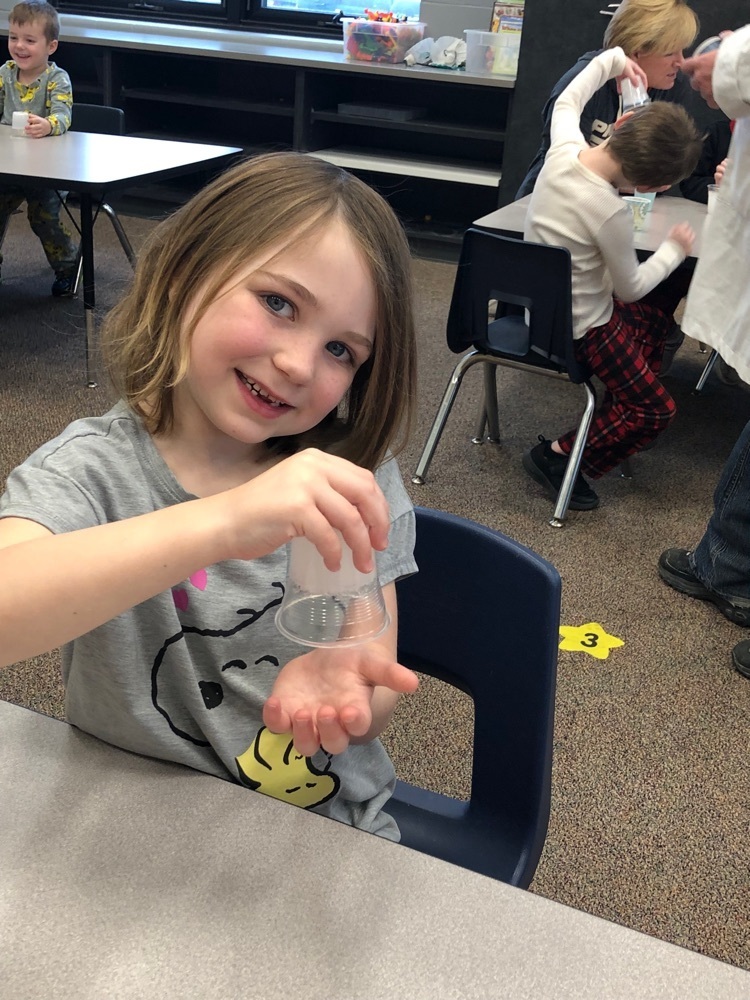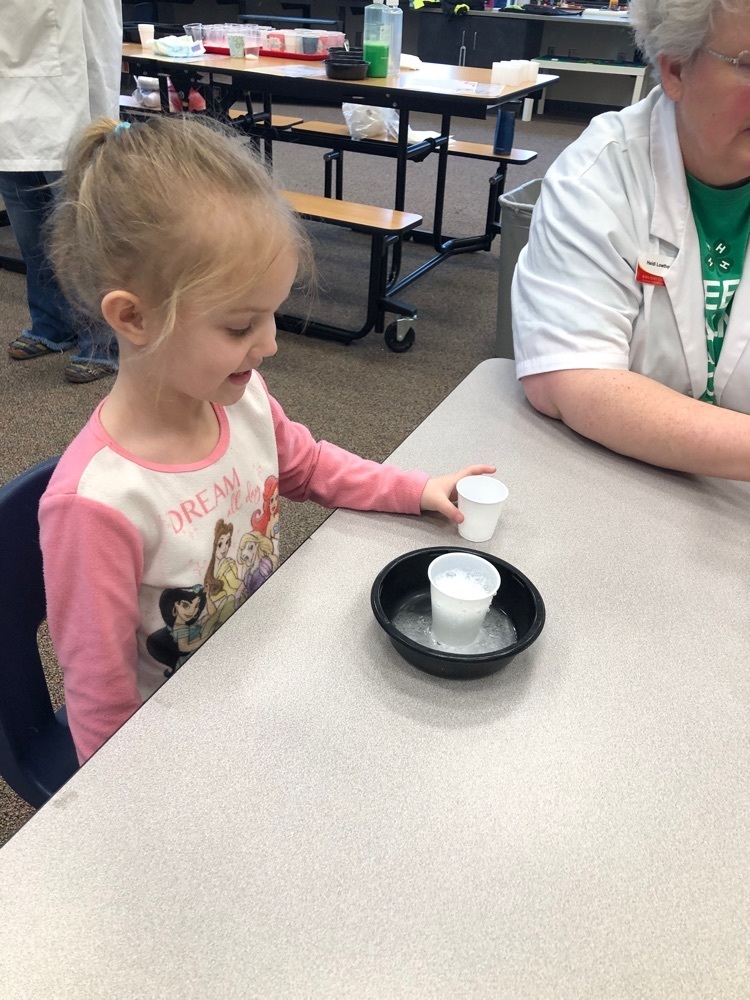 On March 14th, Ms. Edwards's junior high math classes celebrated Pi Day. The students brought treats to share that were shaped as circles, cylinders, or spheres! They spent class working on pi related activities, watching videos about pi, hearing awesome pi jokes, and they competed to see who could memorize the most digits of pi. The most digits a student memorized were the first 55 digits of pi! Happy Pi Day!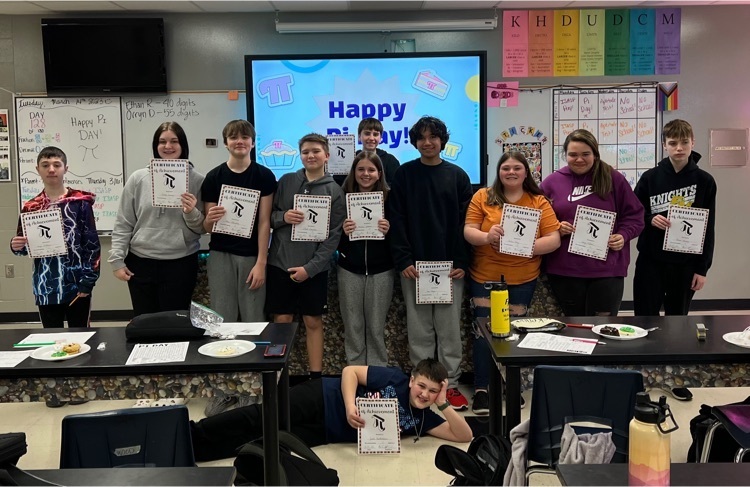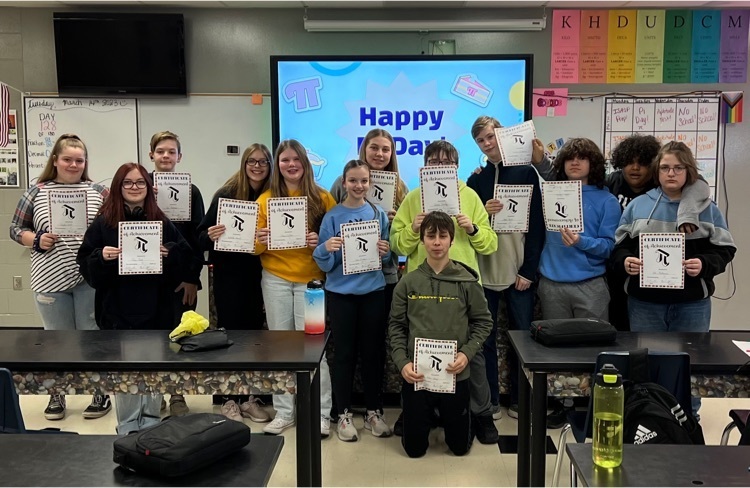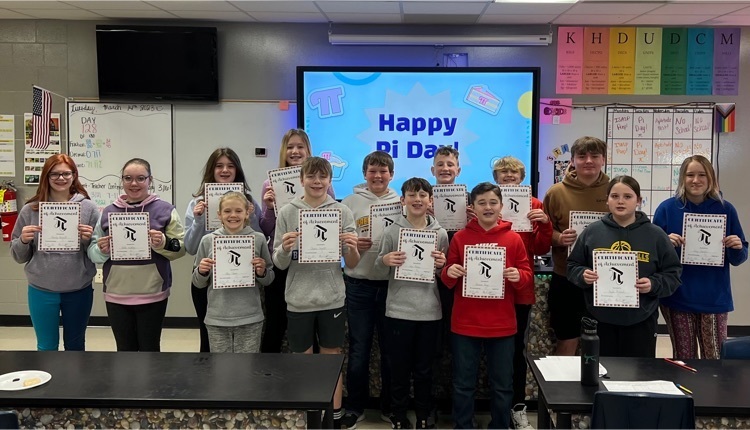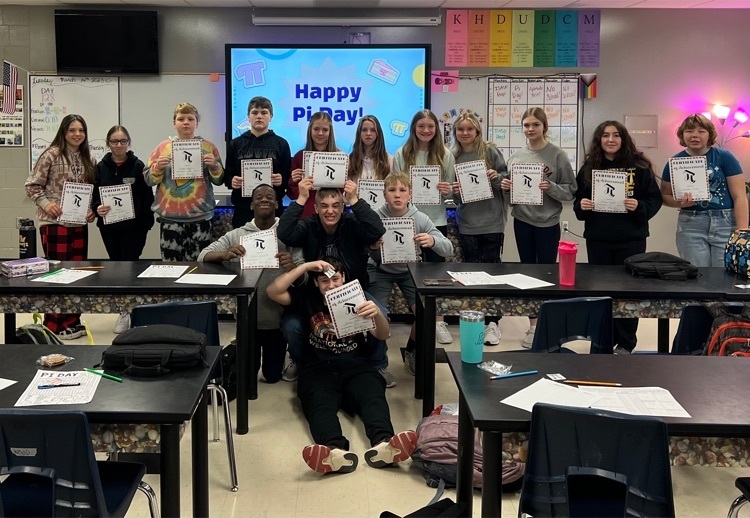 Juniors interested in the medical field had an opportunity to attend a Healthcare Career Fair on the IWCC campus in Clarinda, IA where they engaged in hands on learning activities.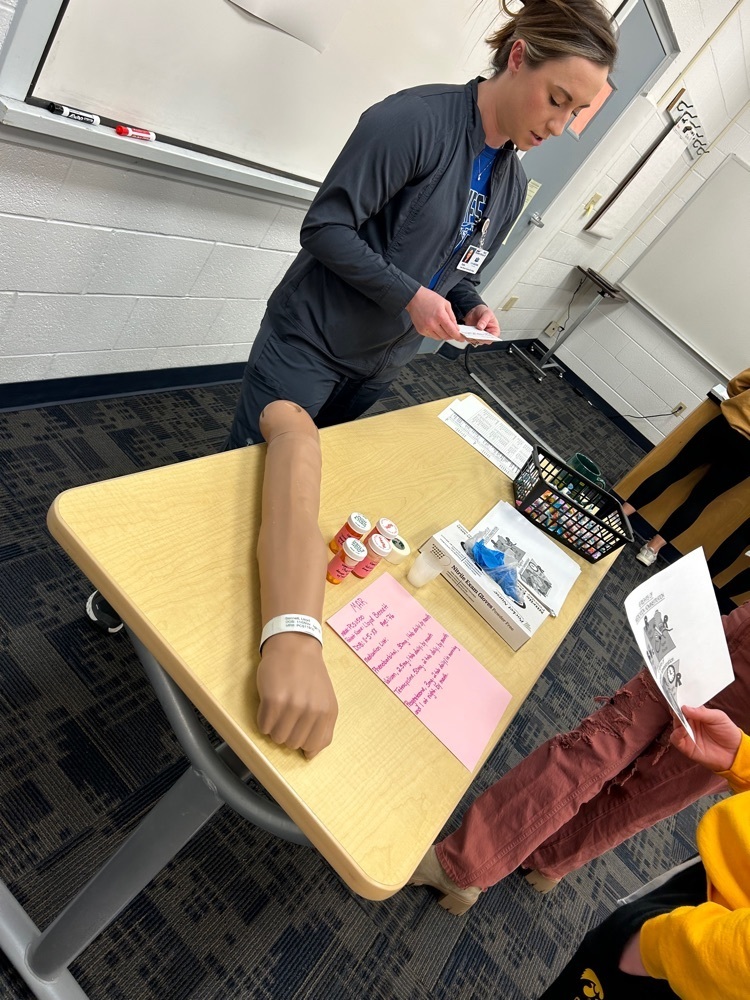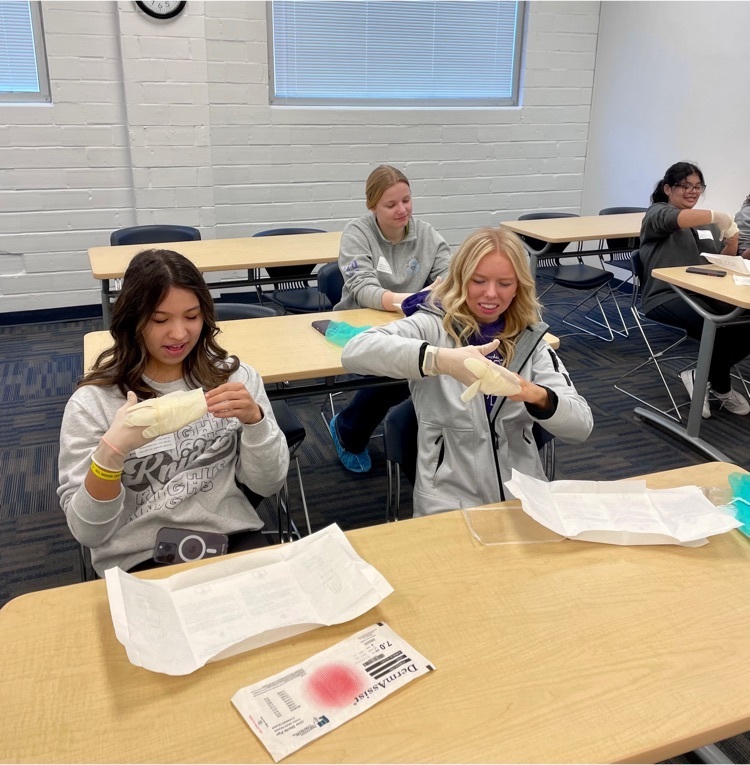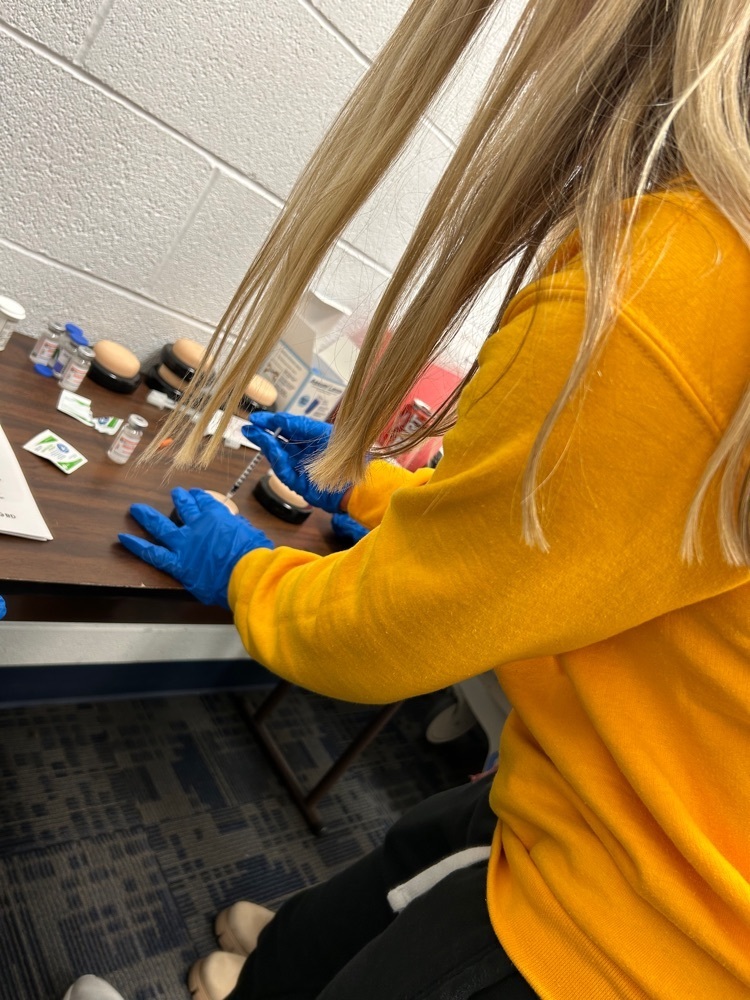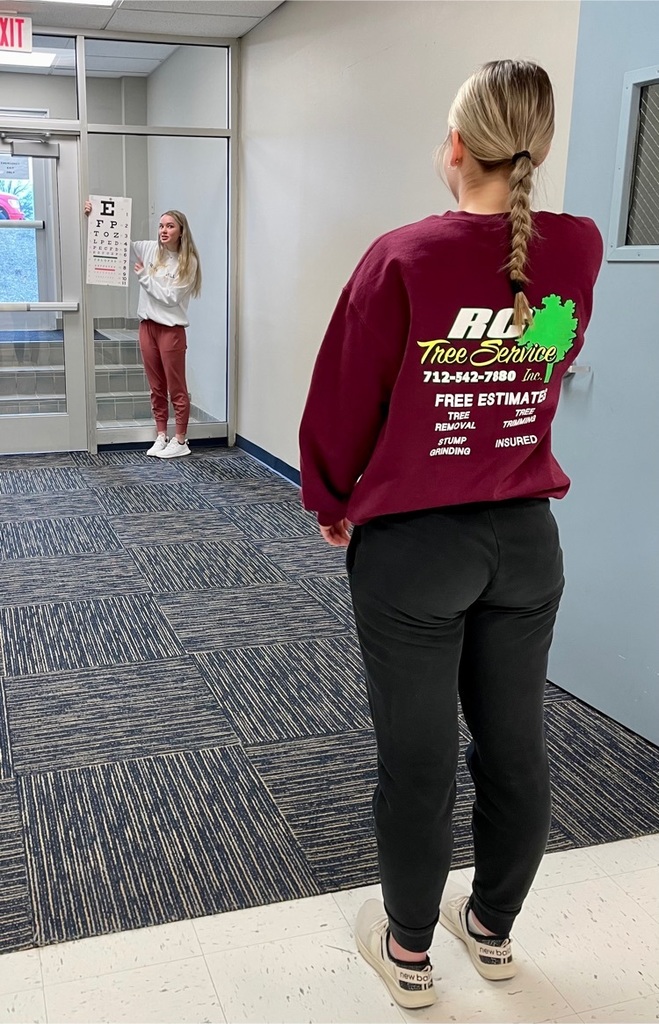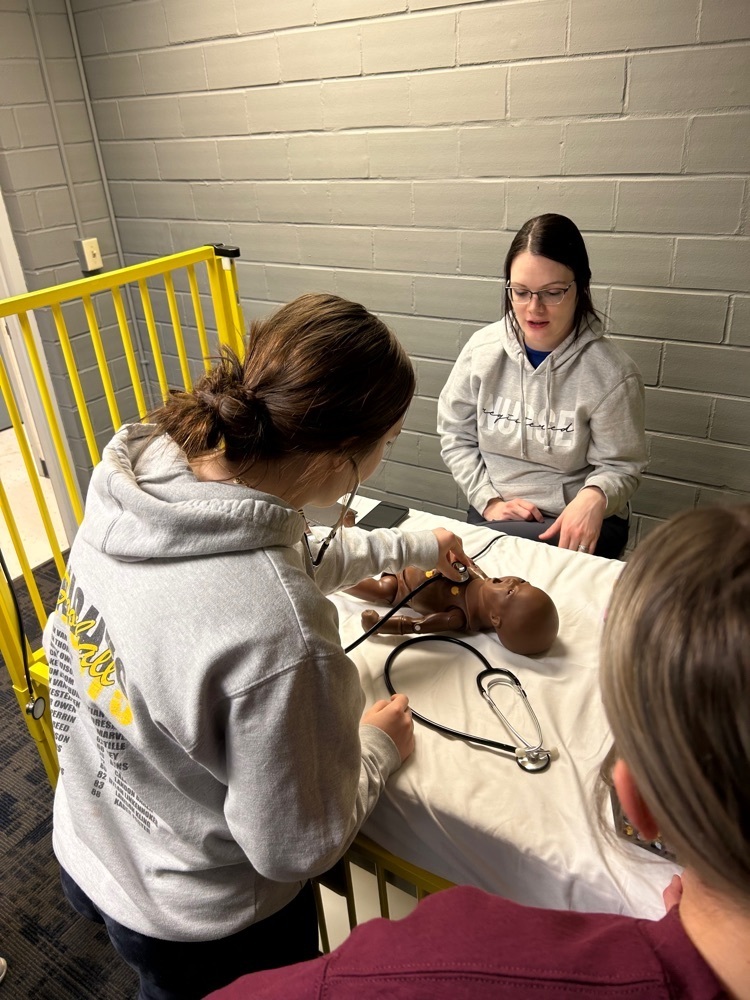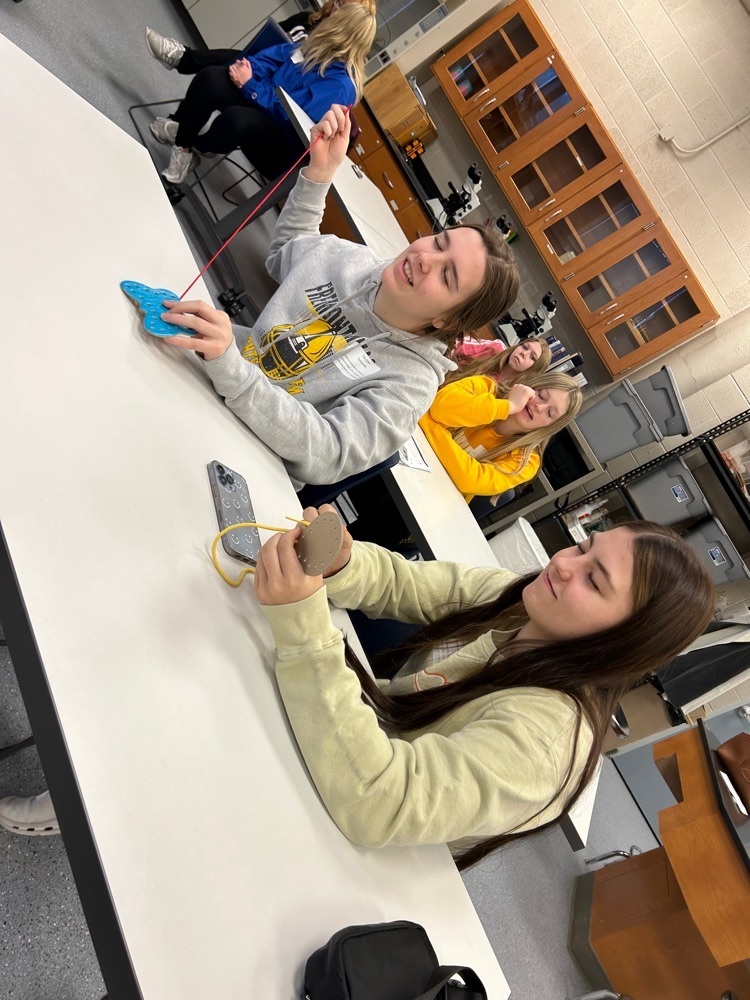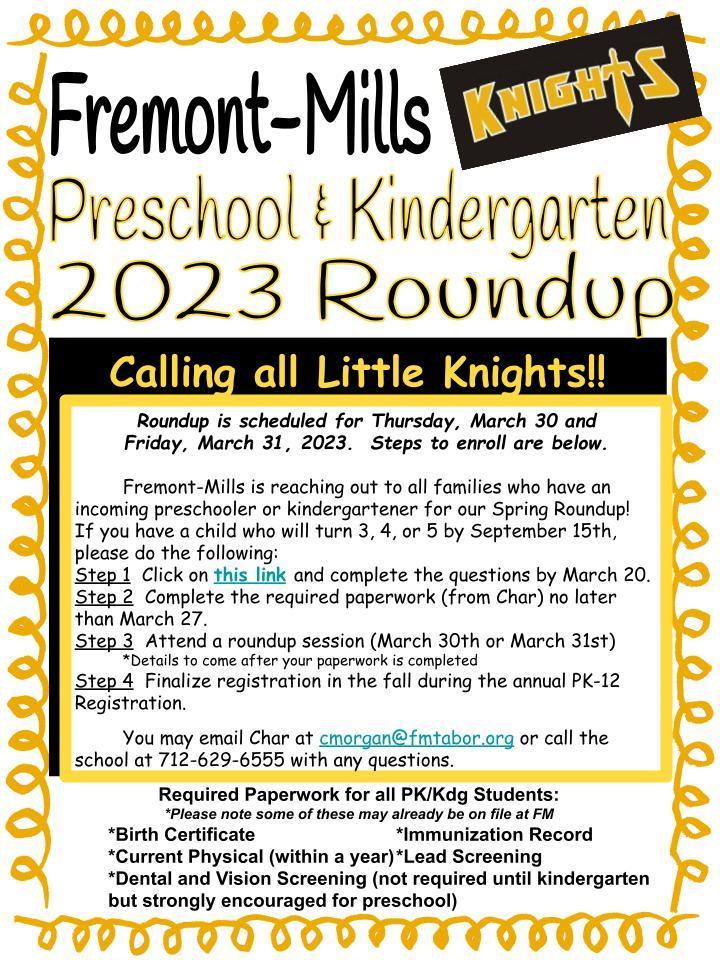 Corner Conference Band tonight at 6:30 @ Essex.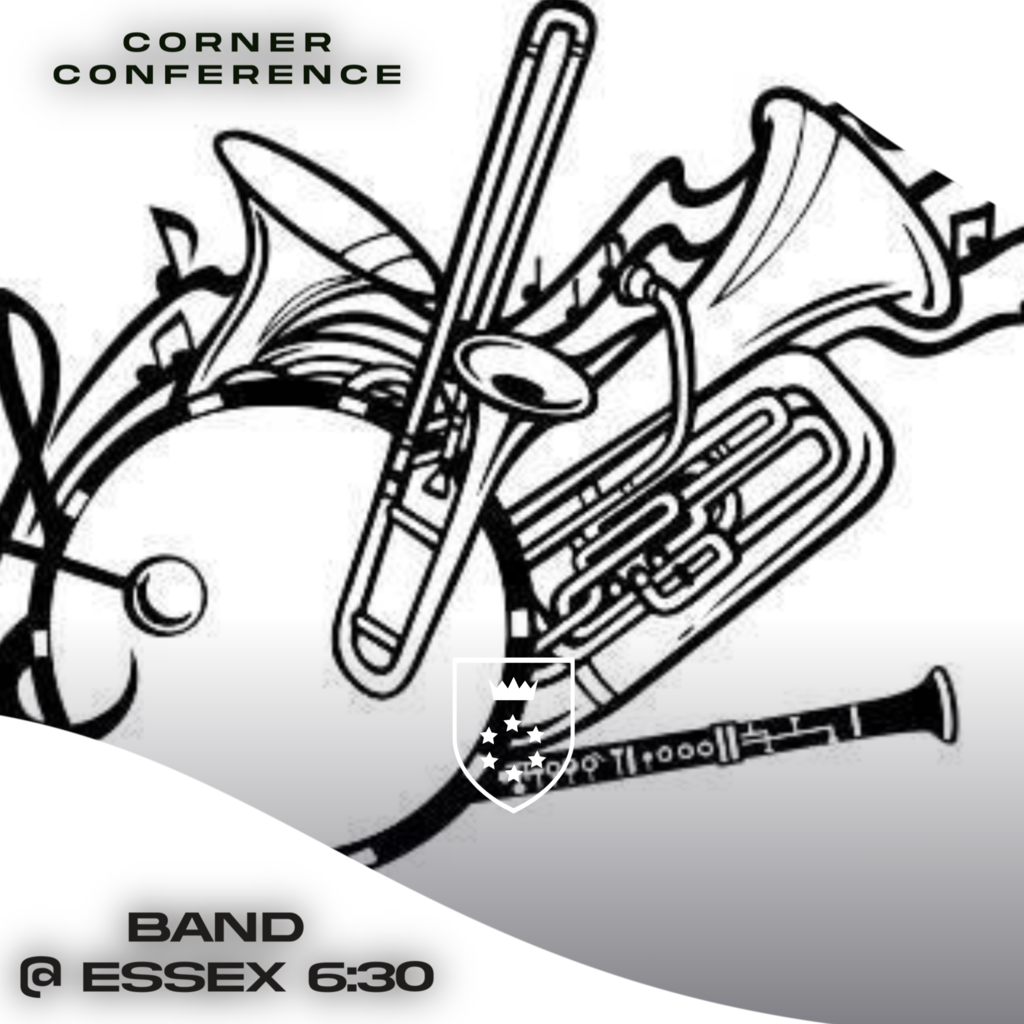 We are excited to announce our "Scholastic Book Fair" on March 9th-16th at the Fremont-Mills library. Parents and other shoppers are welcome to shop after school and from 8:00am - 8:00pm on March 16th during Parent-Teacher Conferences. They may also check out our virtual book fair online. You can shop online from March 9th-22nd. Please visit our web page at
https://www.scholastic.com/bf/fremontmillscommschooldist1
Get book details, recommendations, watch videos, create wish lists, shop, make an e-wallet and more!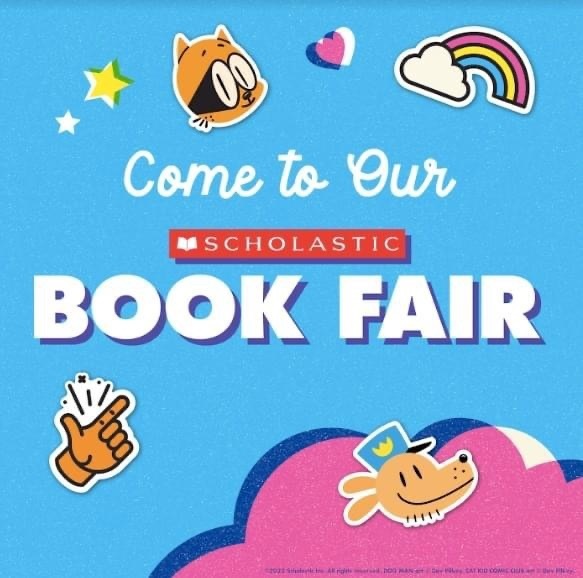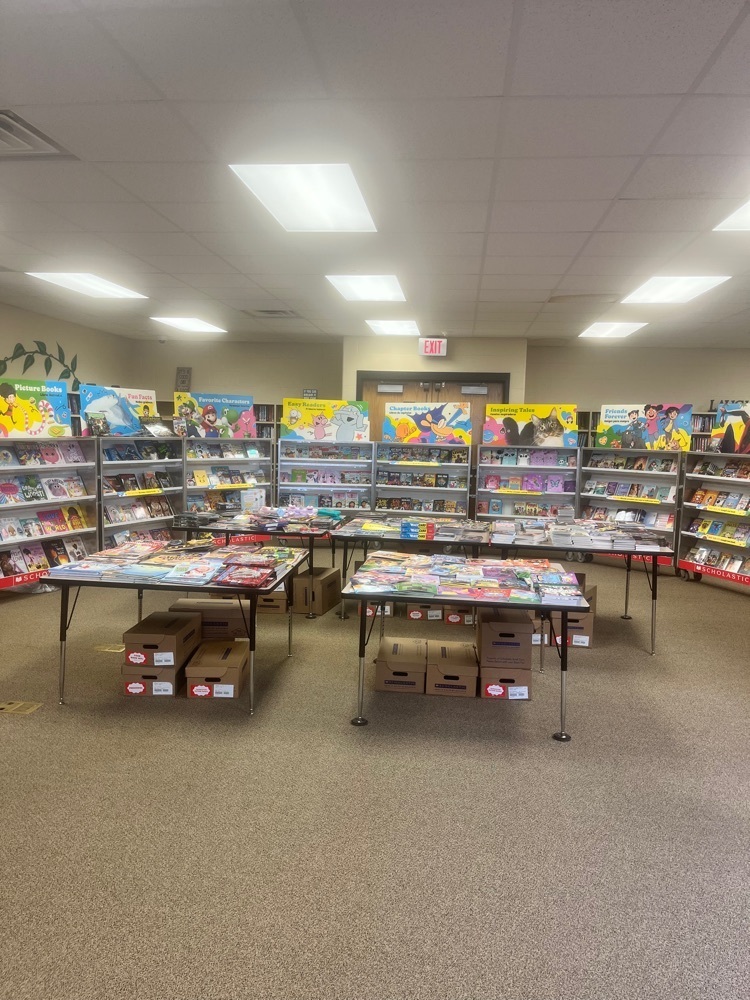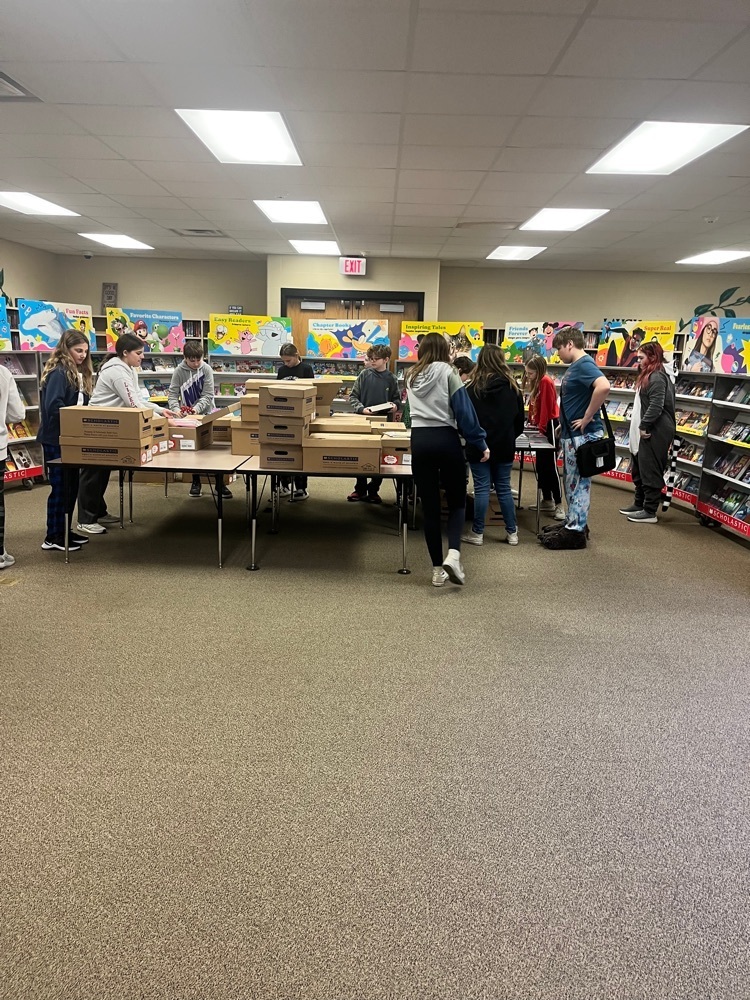 A fun week around breakfast had all the lunch ladies smiling!!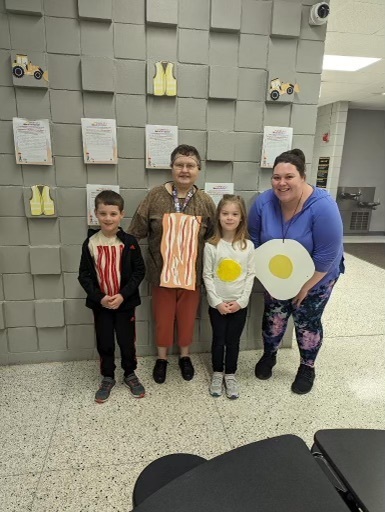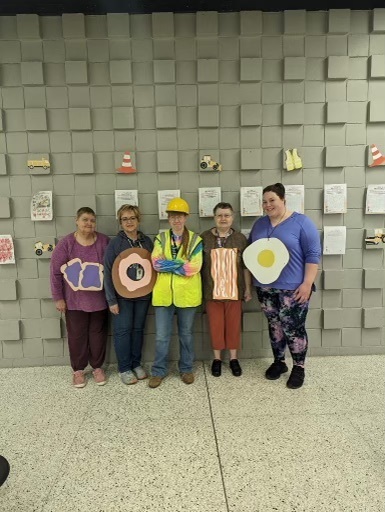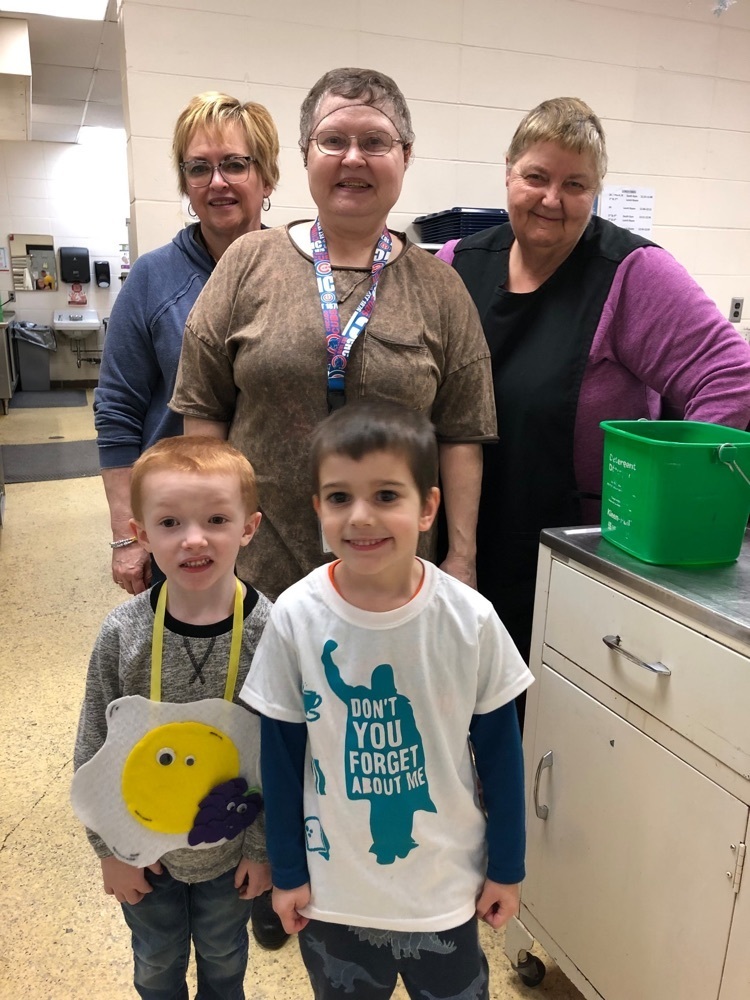 Fremont Mills Elementary Teachers and Students were "Digging into School Breakfast" last week! #NSBW23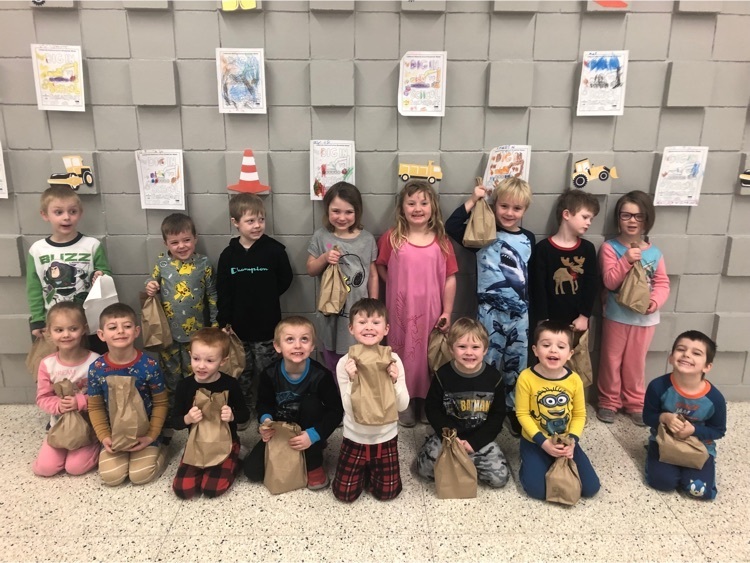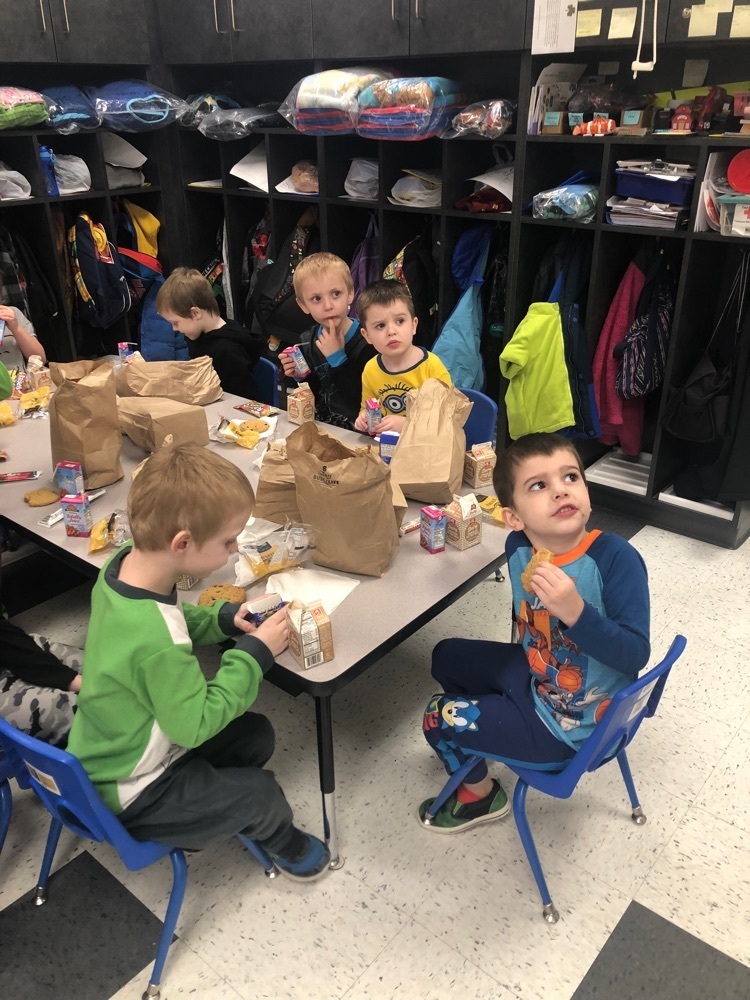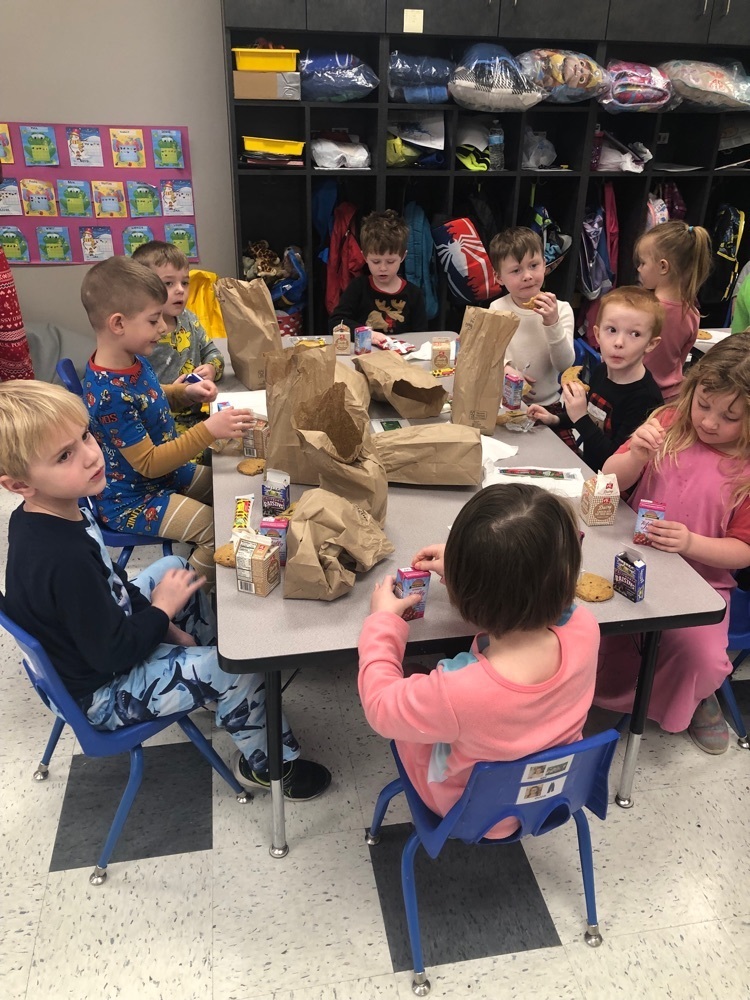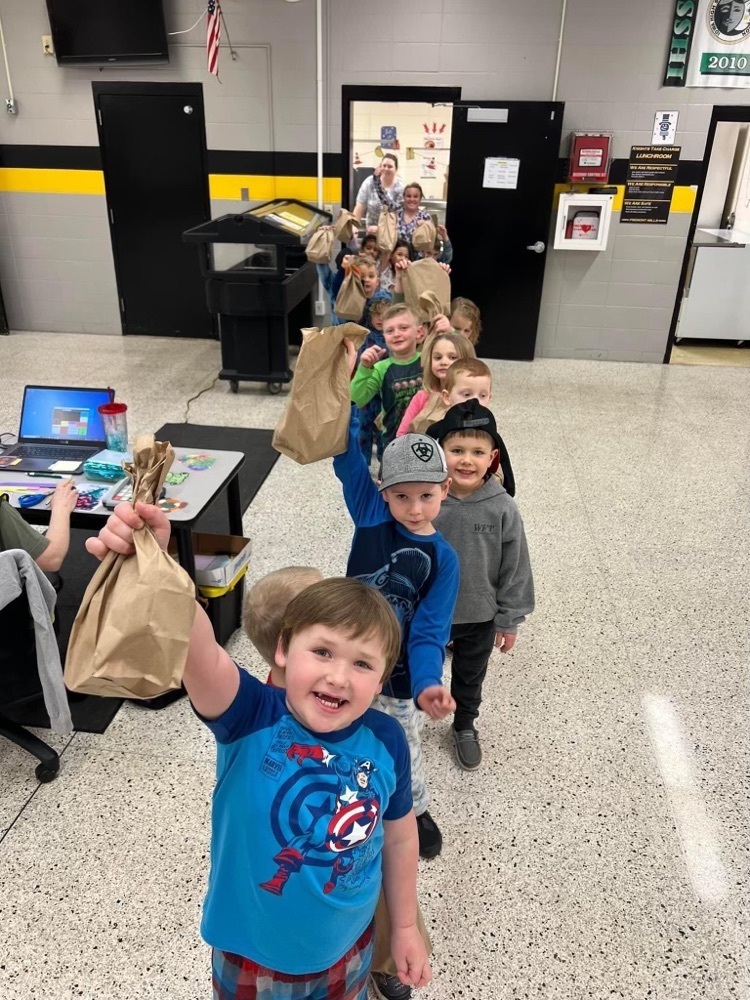 Speech ended up with 4 1s and 3  2s at state speech contest on Saturday!! Cade Harris, Lily Crom, Kaden Foster received straight 1 ratings. Macy Mitchell received a mixed 1 rating. Macy Mitchell, Makenna Brandt, and Lily Crom also received a 2 rating.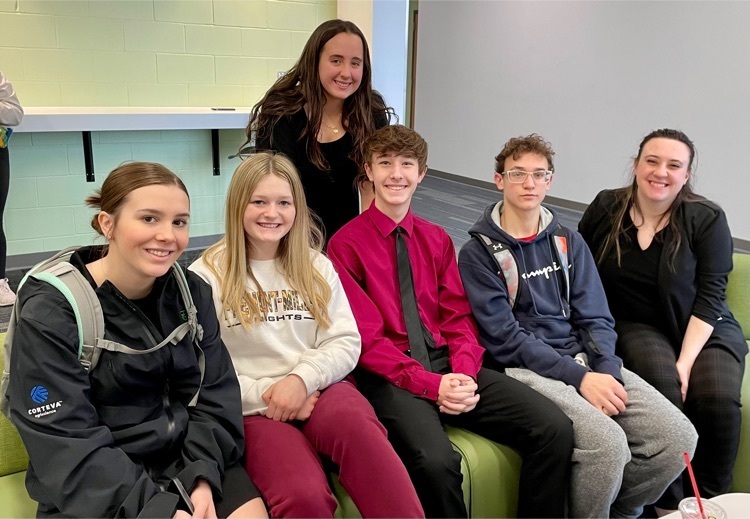 F-M Senior Survivor 2023 4 days & 3 nights Winner: 🖤 Team Black Ike Lemonds & Brady Owen who were playing for the Alzheimer's Association. Great, competitive class that had an opportunity to create lots of memories & build/strengthen relationships with their classmates! Thank you to all the seniors that participated, what a fun week! A HUGE thank you to Kelli Perrin and Vandy Mosier for all your hard work and dedication to make this week a memorable one for these seniors.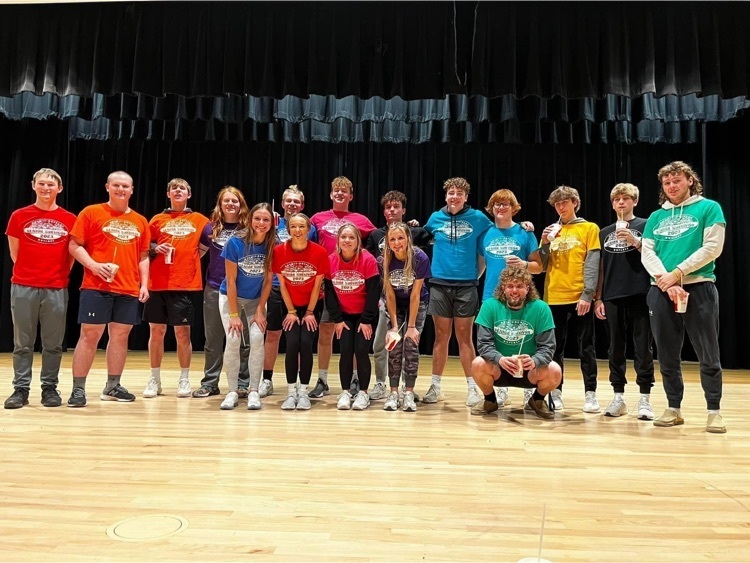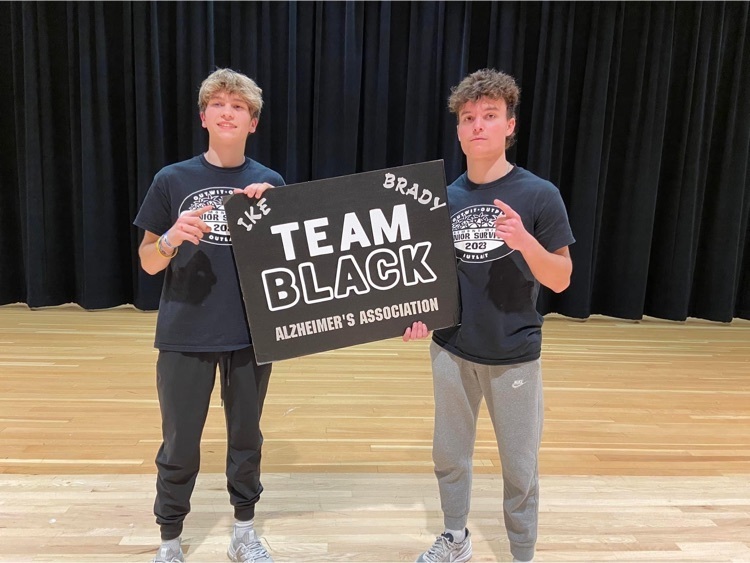 Good luck to our state speech participants as they travel to Ames tomorrow!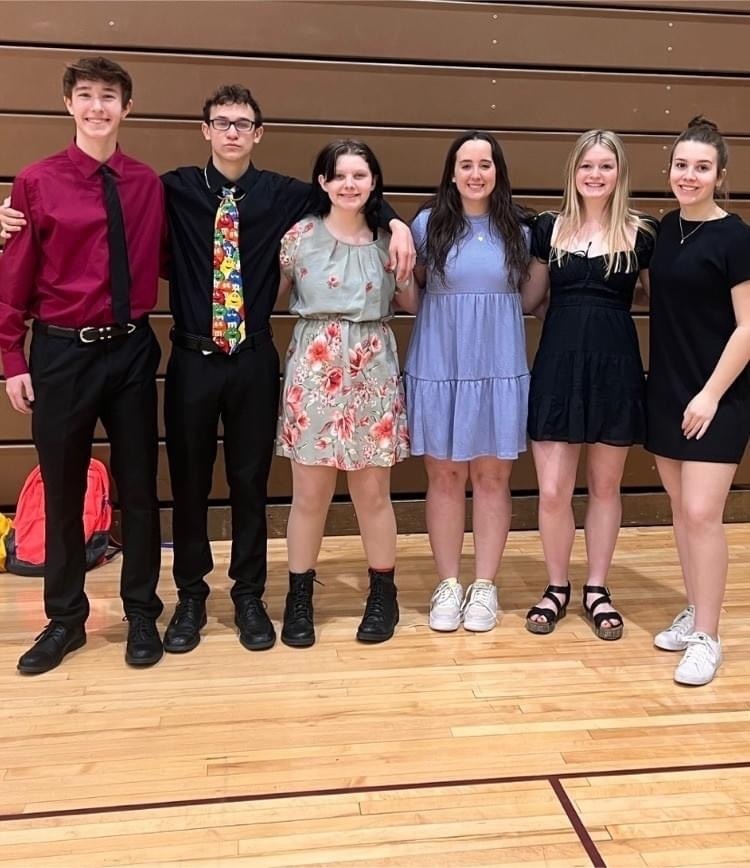 Pictures for JH/HS track will take place on Wednesday, March 15th. Order forms will be handed out soon.
Fremont-Mills will be delayed two hours. Start time will be 10:00 am.