Here are a few important dates from FM for you to mark on your calendars: Open House, August 18 @ 5pm (for Daycare - Grade 12) First day of school, August 23 (1:15pm dismissal both August 23 and August 24) Community/Parent/Student Presentations (Jamy Bechler), August 24 Homecoming, September 23 We will share more information about all of these events as they get closer. Enjoy your August days. We'll see you soon!
2022-2023 School Calendar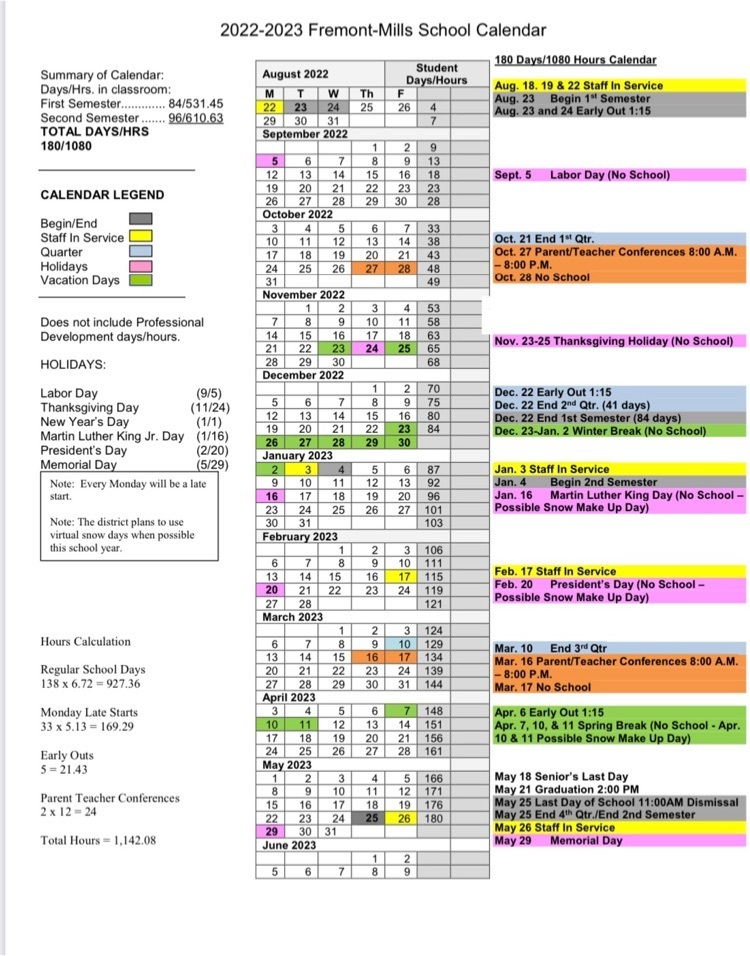 Weights will start back up tomorrow (Monday). 💪🏻 HS boys-7:00 HS girls-8:00 JH-9:00
Reminder that both gyms will be closed until Monday, Aug 1st to everyone.
Business owners, please join us for an informational meeting.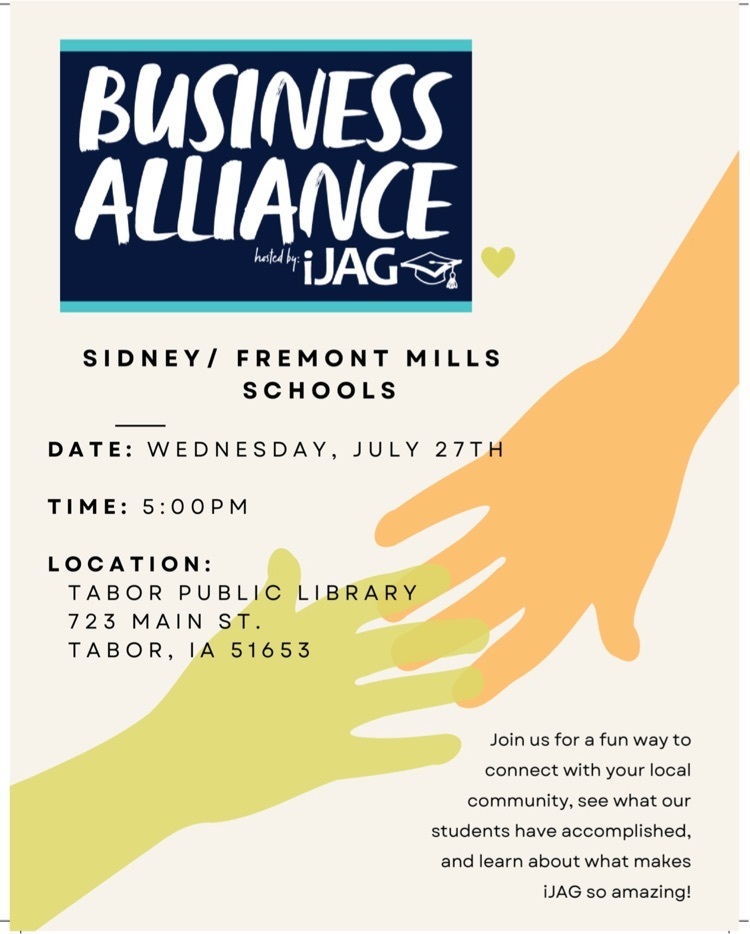 Weight room session for this Thursday and Friday. HS boys and girls at 8:00. JH to follow at 9:00
🚨Save the date!! This is one of our booster's biggest fundraisers, so please come out and have some fun! ⛳️ Proceeds benefit FM activities! 💛🖤💛🖤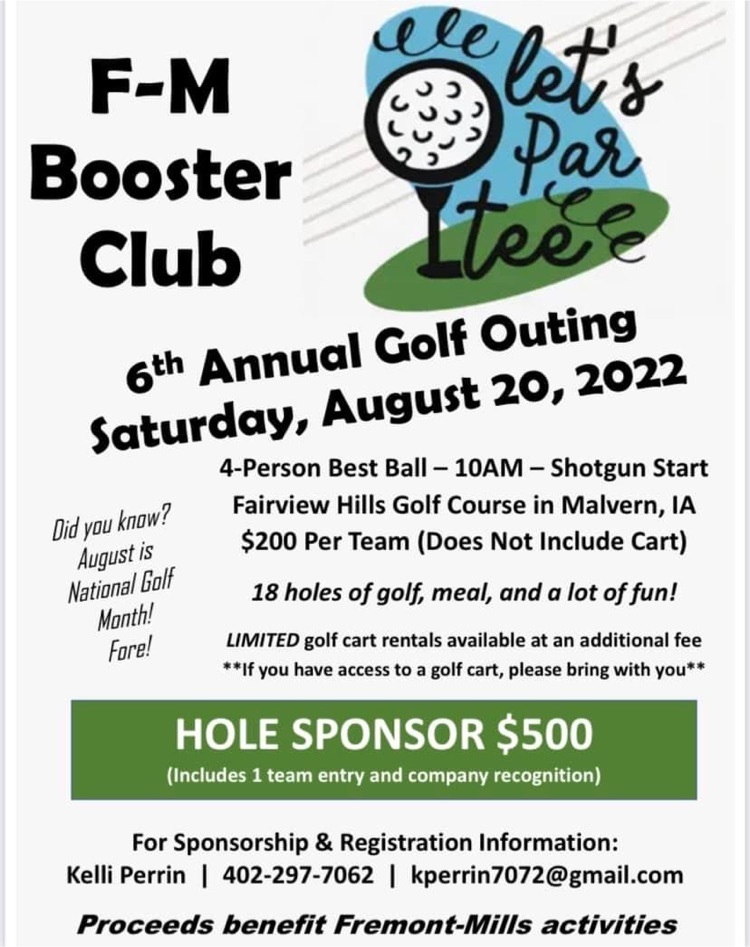 6-8 grade volleyball Wednesday, July 20th will be from 10:30-11:30. This will be the last day of open gym. 🏐💛🖤
There will be NO junior high weights tomorrow Friday, July 15th.
Fremont-Mills would like to congratulate our 3 High School National Finals Rodeo qualifiers! The High School National Finals Rodeo will be held July 17 -23 in Gillette, Wyoming. Laura Fairchild is a 2x qualifier competing in barrels. Samuel Daly is a 3x qualifier competing in steer wrestling. Kelly Holt is a 4x qualifier competing in light rifle shooting. Good luck & safe travels!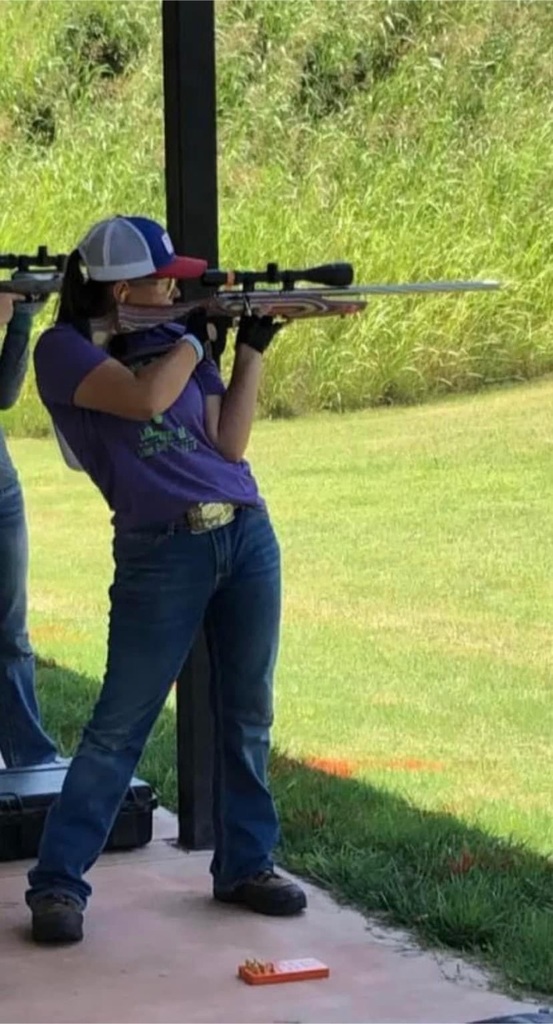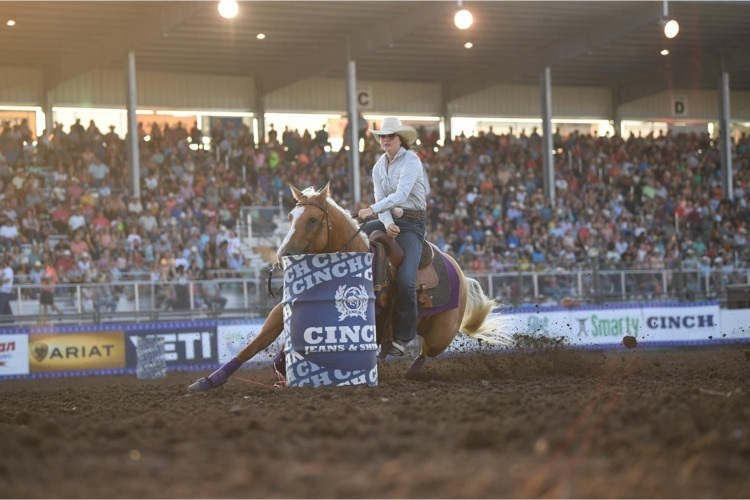 There will be NO 6-8 grade volleyball open gym Monday, July 18th. The last day for open gym will be Wednesday, July 20.
In tonight's regional softball game, the Knights fall to Exira-EHK with a score of 11-1. Congratulations to the team & coaches on a great season! 🥎
🚨🚨Due to weather conditions…The regional softball game that was scheduled for tonight has been rescheduled to tomorrow night (Saturday)at 5:00 at Ekira-EHK.
Congratulations to the Knights softball team with an exciting win over CAM 7-6 in 11 innings. Great job Knights!! 🥎💛🖤
🚨🚨The home regional softball game tonight has been moved to a 5:00 start time vs CAM. 🥎
In baseball district play, the Knights fall to Woodbine 3-1. Congratulations to coach Brown and the Knights on a great season.