Final night for #LightUpIA Stay strong Knight Knation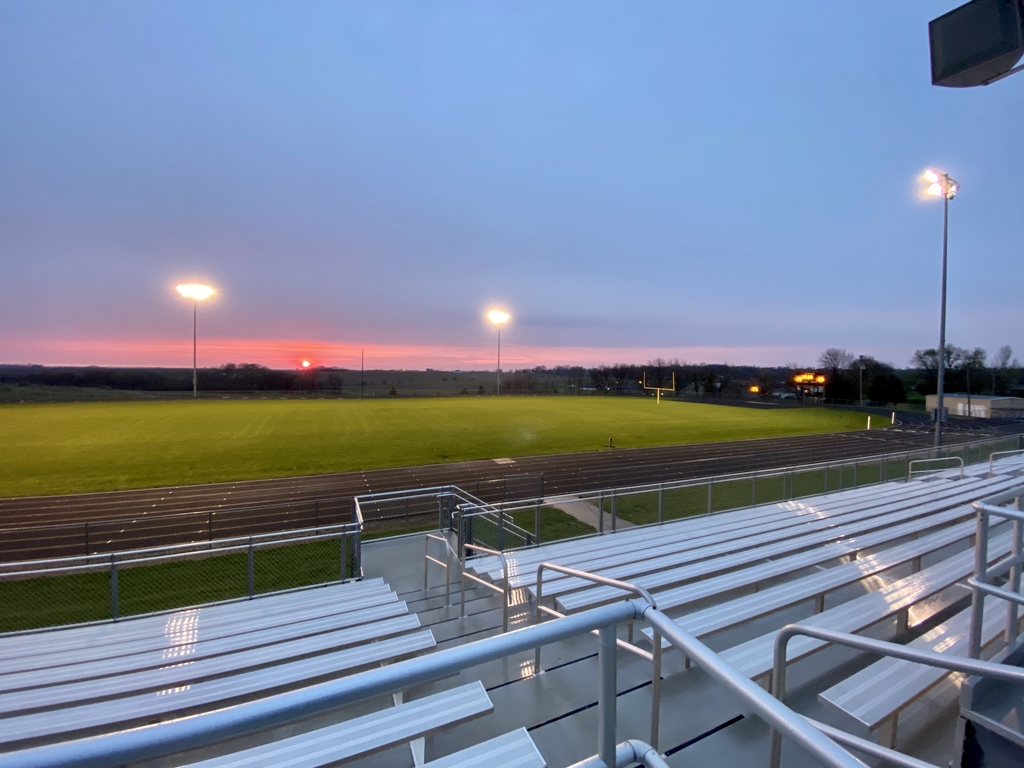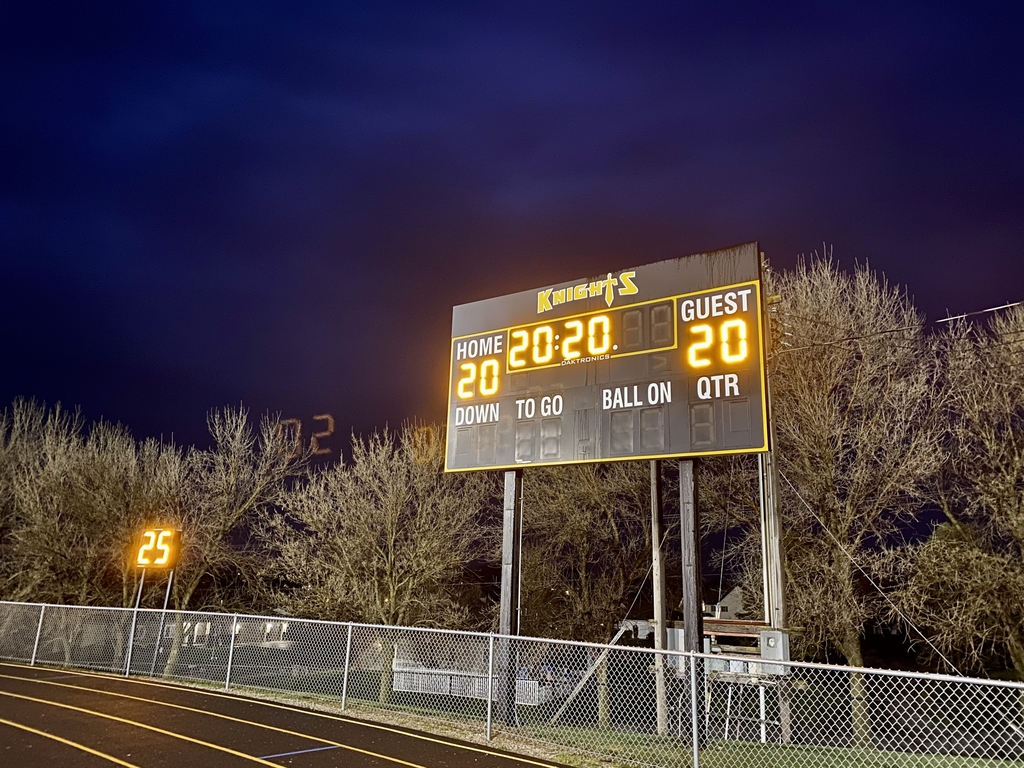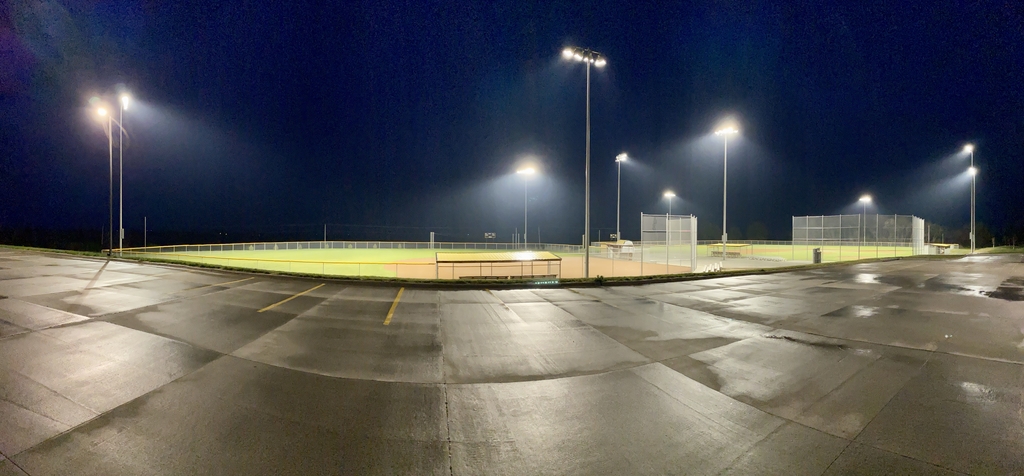 Please see the announcement attached in regards to Graduation for the Class of 2020.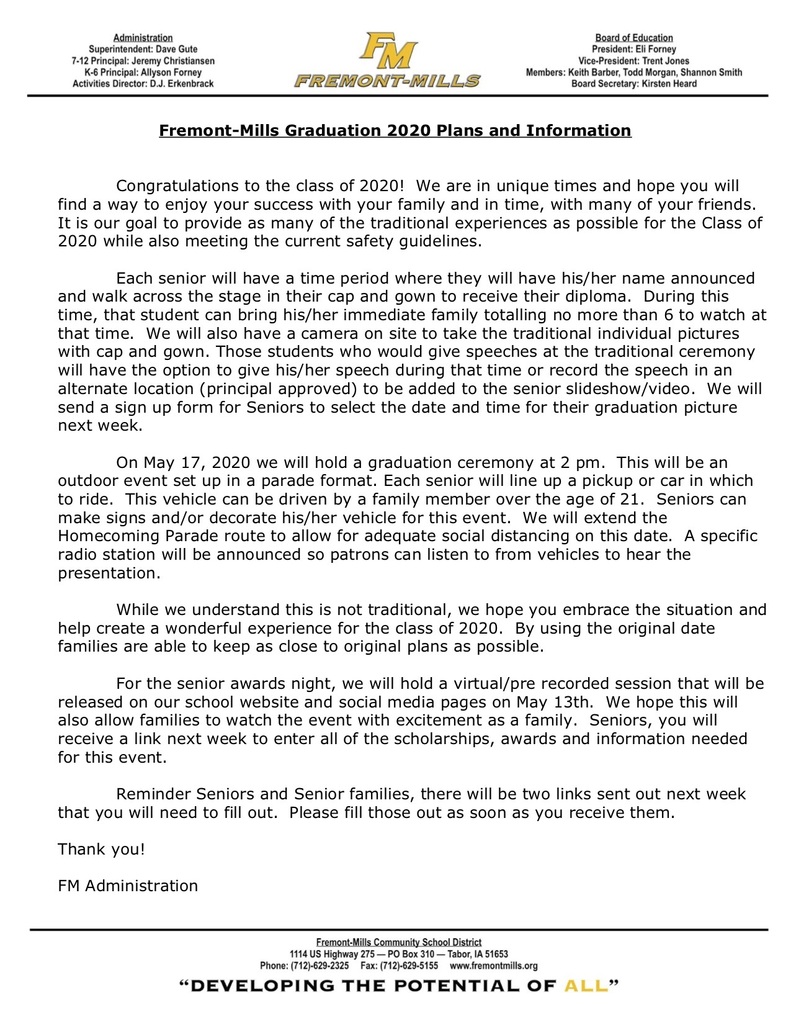 Please see attachment for a new service we are offering. Update is also available in the Live Feed of our App and Website.

It may seem like times are dark right now, but the Knight is always darkest before the dawn. #LightUpIA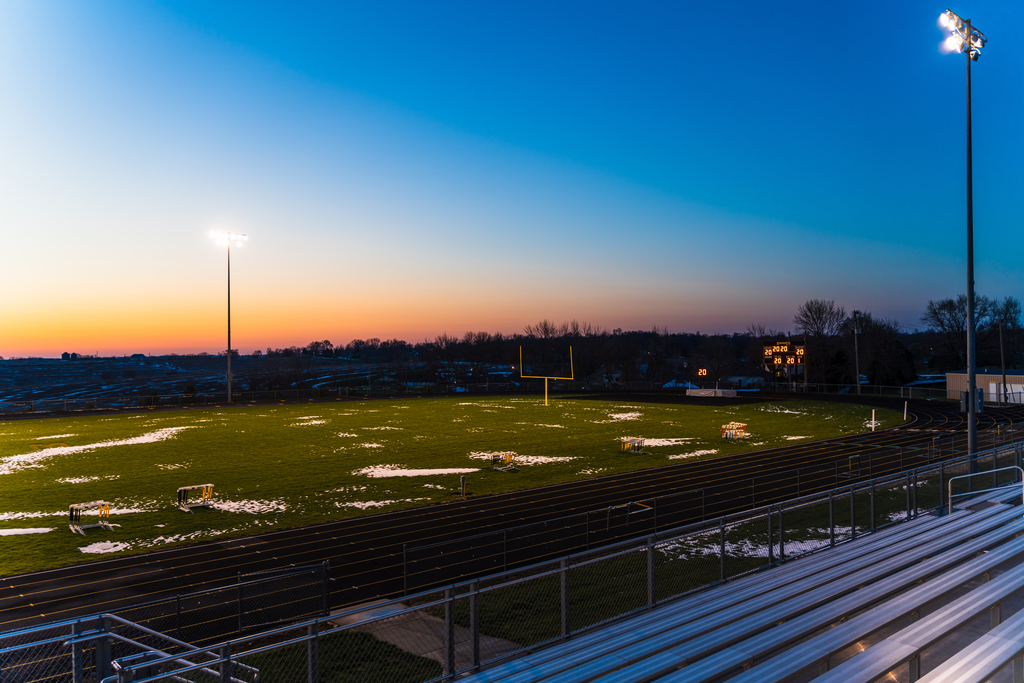 Please see attachment (can also be found in Live Feed) regarding an update from administration on school closure due to COVID-19.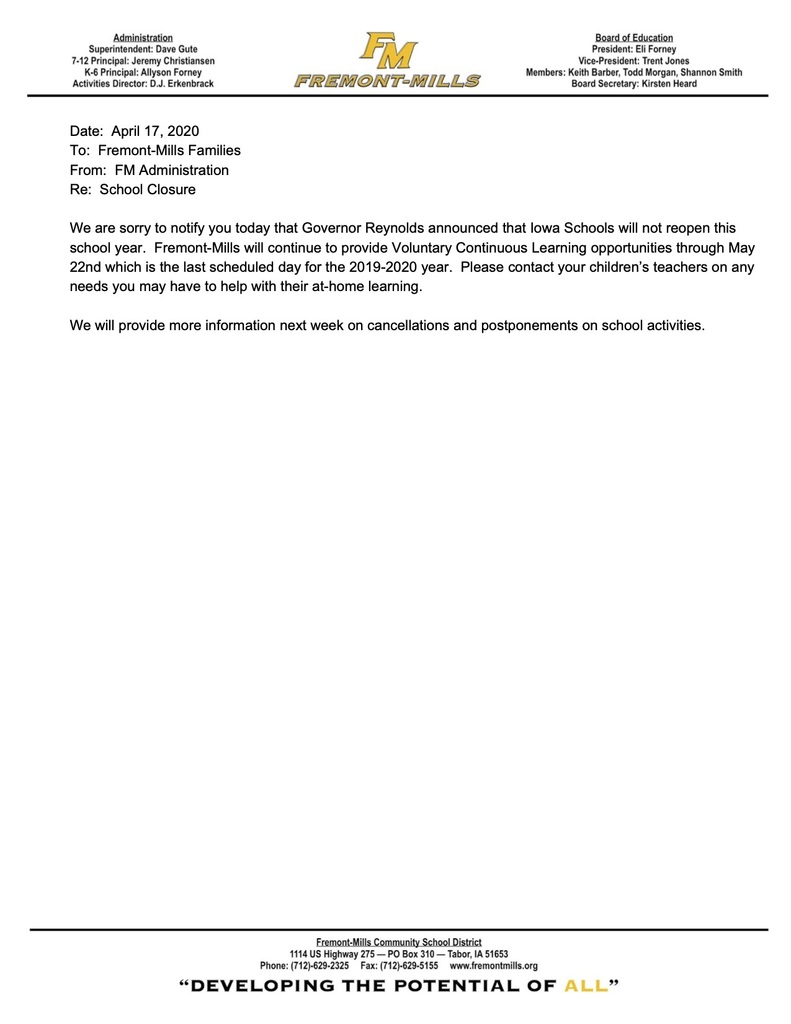 Orders from the springs sports store are in. Orders can be picked up from Mr. Erkenbrack on Thursday, April 16th from 3:00-4:00 at the high school front doors. If you would like to make other arrangements, please contact him directly.

Art Club Fundraiser orders will be available for pick up today (Wednesday, April 15th) in the afternoon between 3:00-4:00. Mrs. Younts will be outside the school to bring you your order when you drive up. If you cannot pick up your order at this time please contact Mrs.Younts to make other arrangements at (402)209-0550.

Please read the latest update regarding COVID-19 school closure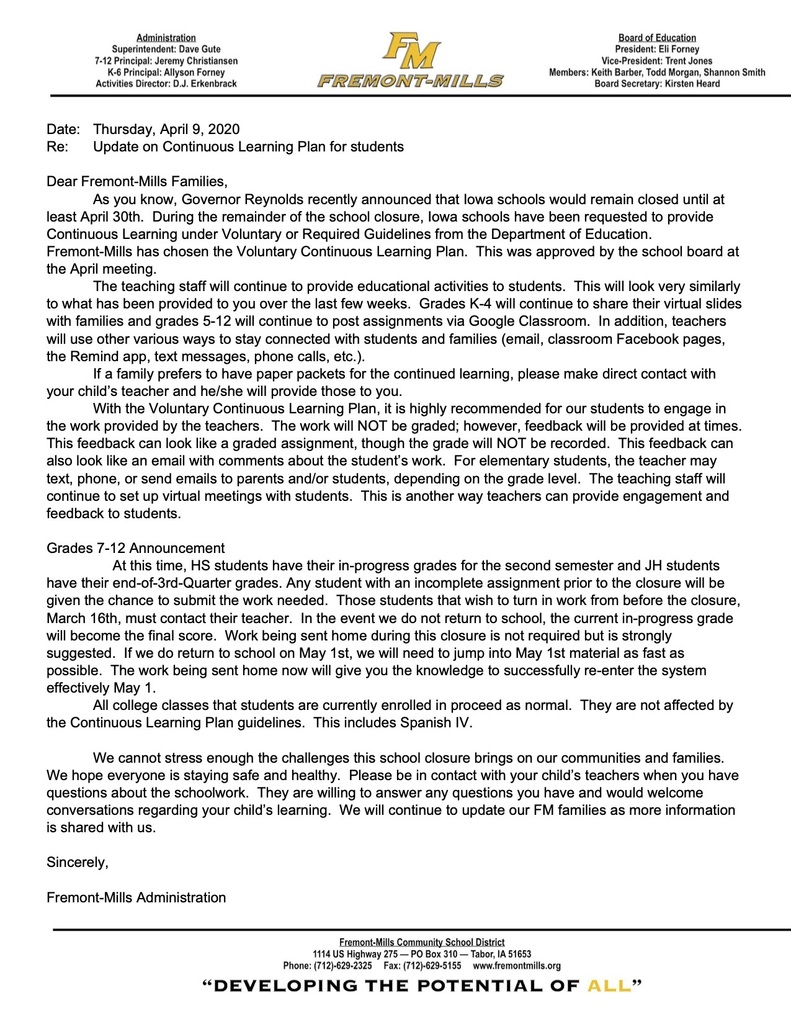 Tonight's Public Hearing for the 20-21 Budget and Board Meeting will be held electronically. Please contact Mr. Erkenbrack (
derkenbrack@fmtabor.org
) if you would like to ask questions during the public hearing or listen to the meeting.

Fremont-Mills will be closed until April 30, 2020. Please see letter attached.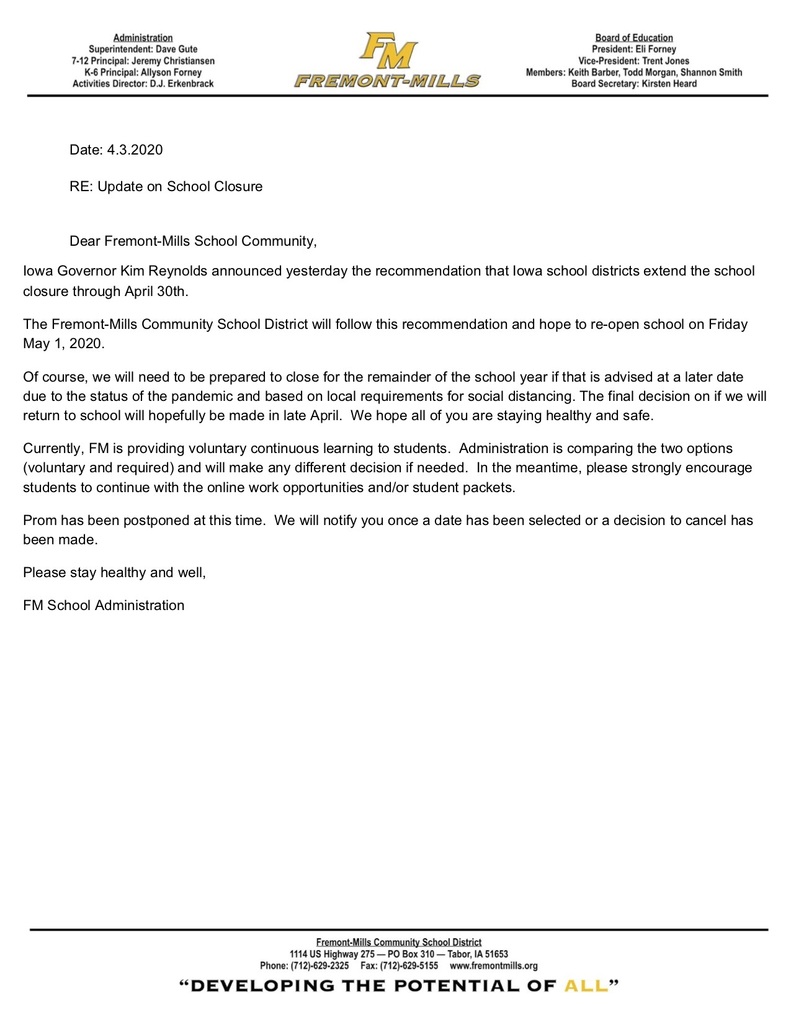 Please see attachment for an update regarding Fremont-Mills activities.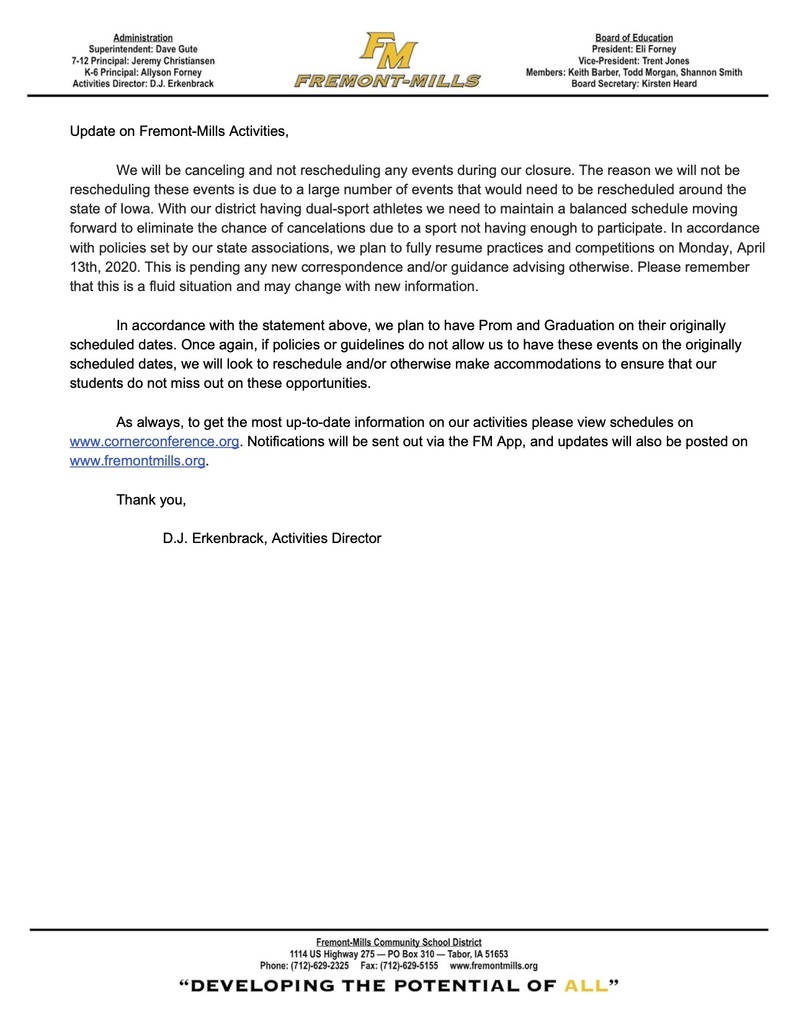 If you have signed up for meals, please report to the meal pick up location before noon! If you didn't sign up and would like to for next week please see our earlier posts on the live feed.

Randolph is up next!

FM Staff Parade is heading to Thurman!

FM Staff Parade!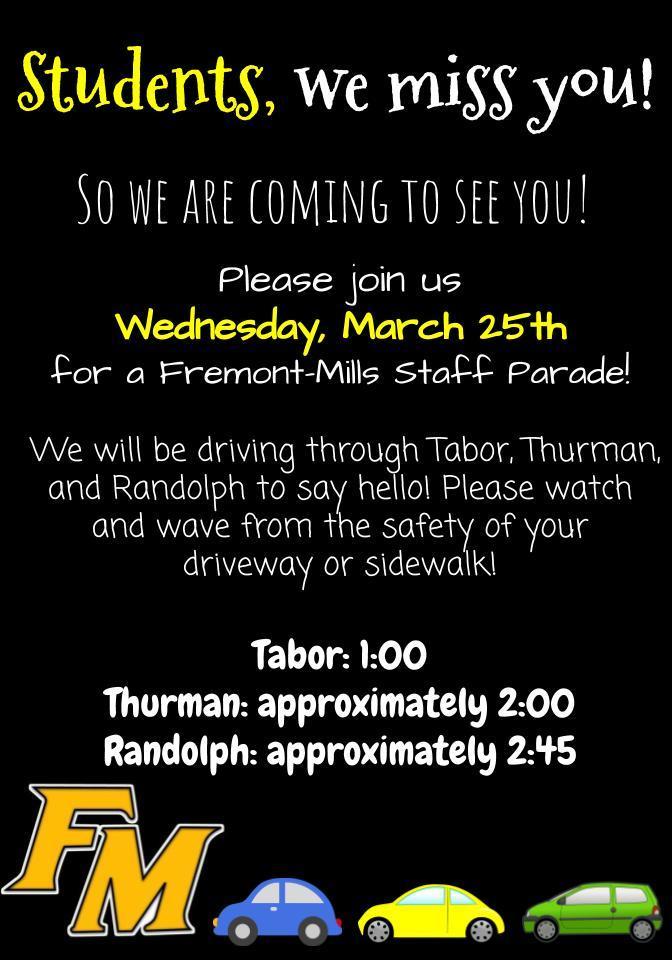 This weeks pick up for food service WILL START TOMORROW! TUESDAY and THURSDAY from 11-12 pm at the following locations: 1.  Fremont-Mills High School. 2.  Randolph Methodist Church 3.  Thurman Methodist Church If you signed up on the joint Sidney/FM form please email
tsmith@fmtabor.org
with your location choice.   If you would like to sign up, please click the link below. 
https://forms.gle/FYmFzTJEhzPJzmhW9
Thank you for working with us during this time!  If you have questions please contact the office.  

Please see the updated information on school closure.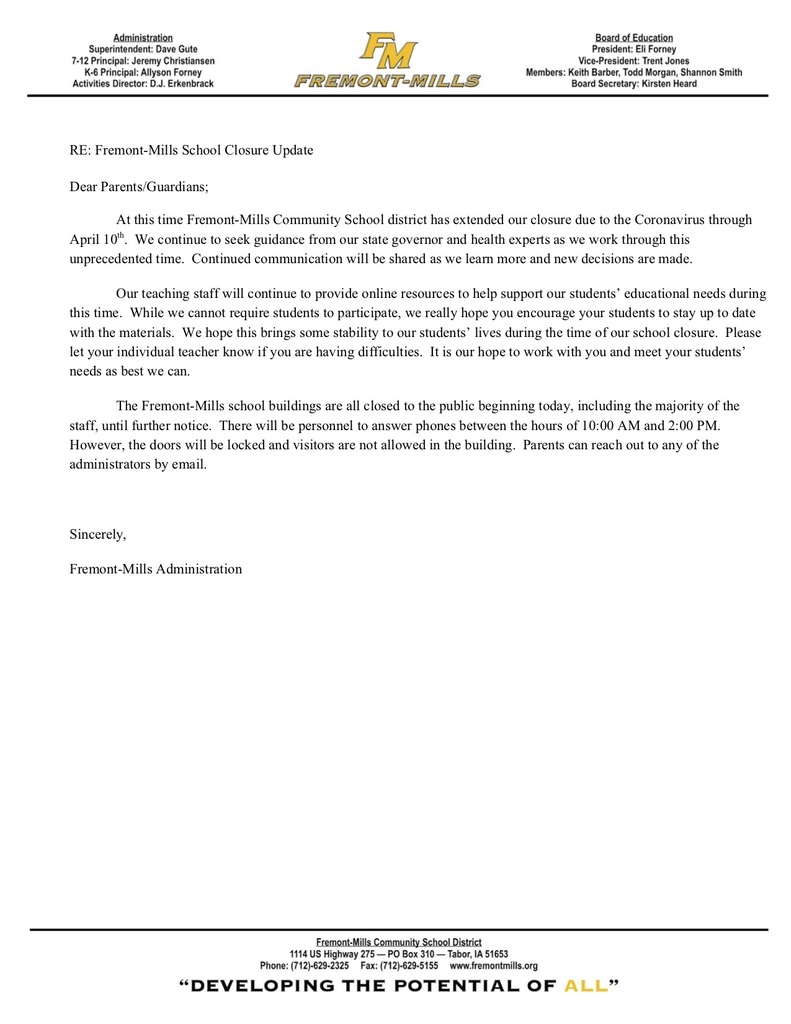 Good evening, For those that may have missed the initial sign up for food service during the closure the link is below. If you filled this form out when originally sent out there is no need to fill it out again. Please fill that out to be on the next pick up which will be March 24th 11-12 pm. Sign up Here -
https://forms.gle/KAQUZ9E7vrqH8oQo9
Thank you to all that have helped during this time. We wish everyone a great weekend!

For those that are in need of Food Service please sign up with the link below. Also see Mr. Gute's email for more info. This is a shared effort between Sidney and FM. Link for Food Service -
https://forms.gle/cNiJxXVReEDMnBWS9

ELearning Updates and Info on Meals