SB final. Shenandoah 13 FM 2.

JV SB wins over Boyer Valley 12-1

Varsity SB gets a win on the road at Boyer Valley 13-2!

SB today - Varsity will play first today at BV starting at 530 pm. Jv will follow.

FM SB falls to Red Oak 15-4 in 5 inn.

Adjustment to the SB schedule for tonight. 6 pm FM vs Red Oak. 7:15 pm Shenandoah vs Griswold. Varsity only.

Tonights SB games with Red Oak have been moved to FM. Varsity will be first at 6 pm with JV to follow.

SB/BB tonight has been postponed. Date TBD.

FM BB over Sidney 6-4.

SB wins 11-6 over Sidney.

Varsity BB is about to start. SB is up 8-0 after 2.

Tomorrow's SB tournament at Red Oak has been cancelled.

Adjustments to SB/BB Tonight 5:30 - JV BB followed by Varsity at 7 pm 6:30 - V SB followed by JV Due to water and mud, please stay on concrete and gravel while attending the games. The playground will be closed. Thank you!

Elementary Band Instrument Display today at 5:00 p.m. in the auditorium.

1) Track uniforms are due back in by Tuesday 5/28/19 or you will be charged replacement cost of the uniform. 2) There is a cross country meeting on Wednesday 5/22/19 at 3:23 pm in room 214 for all boys and girls runners grades 6-11. - Coach Wood and Coach Pitt

Tonights BB/SB games at Bedford have been postponed.

Varsity BB falls to Tri Center 10-0 in 5 innings.

Congratulations to the Fremont-Mills Class of 2019!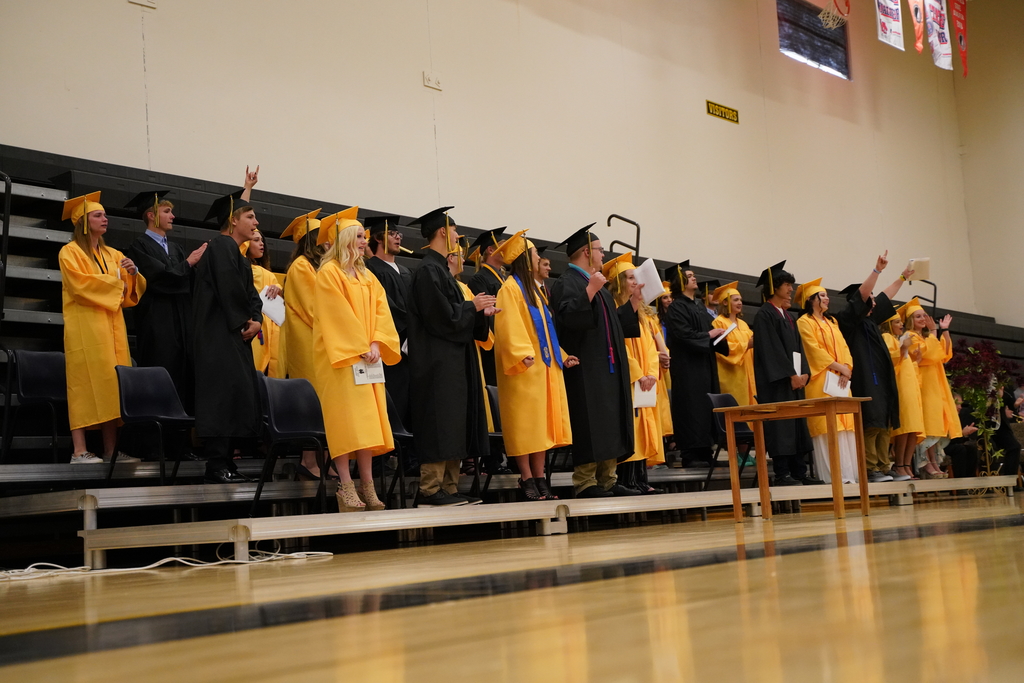 With two 5th place finishes, Fremont-Mills senior Connor Alley is the only male athlete to medal in both events - making him the top overall male thrower in Class 1A!

Seniors Sophie Phillips and Connor Alley both medal in the discus! Sophie finishes 4th and Connor finishes 5th!