There will be a boys track meeting today in Mr. Wood's room at 3:30

Reminder that tomorrow begins FFA Week! Remember to wear your red, white, and blue tomorrow - and be on the lookout for more activities throughout the week!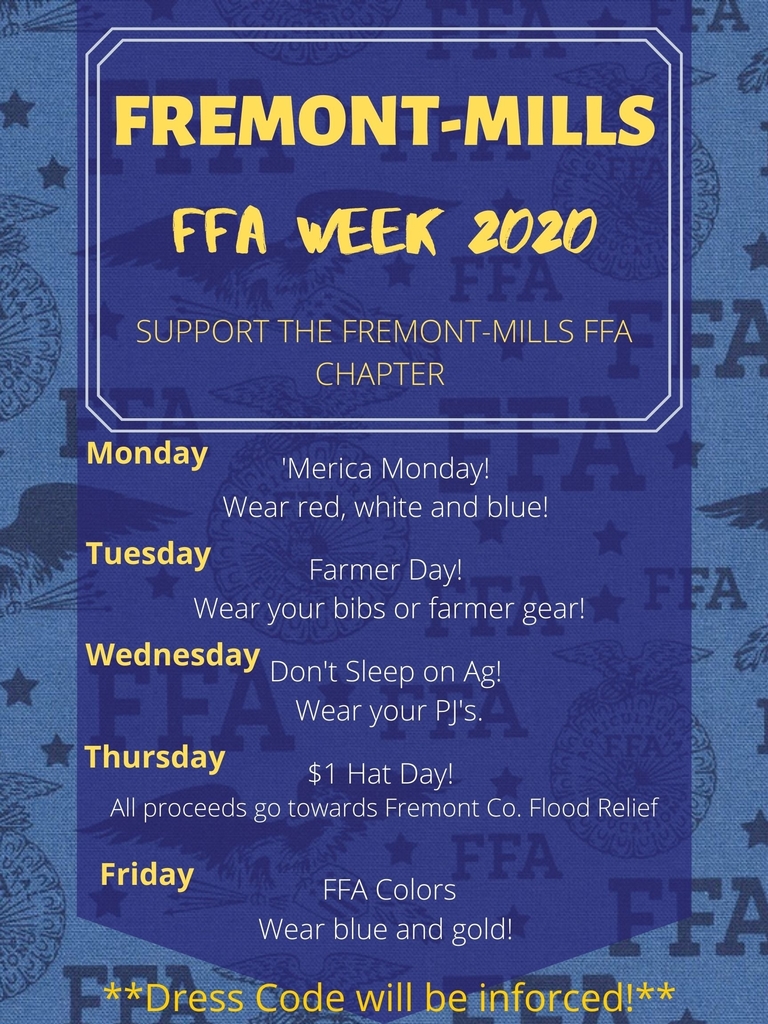 Boys basketball season comes to a close with a district loss to Sidney. Thank you to Coach Raymond and the seniors for a great season!

Thank you to the FM Boosters for purchasing these warm-ups! Just another way they help support FM student-athletes!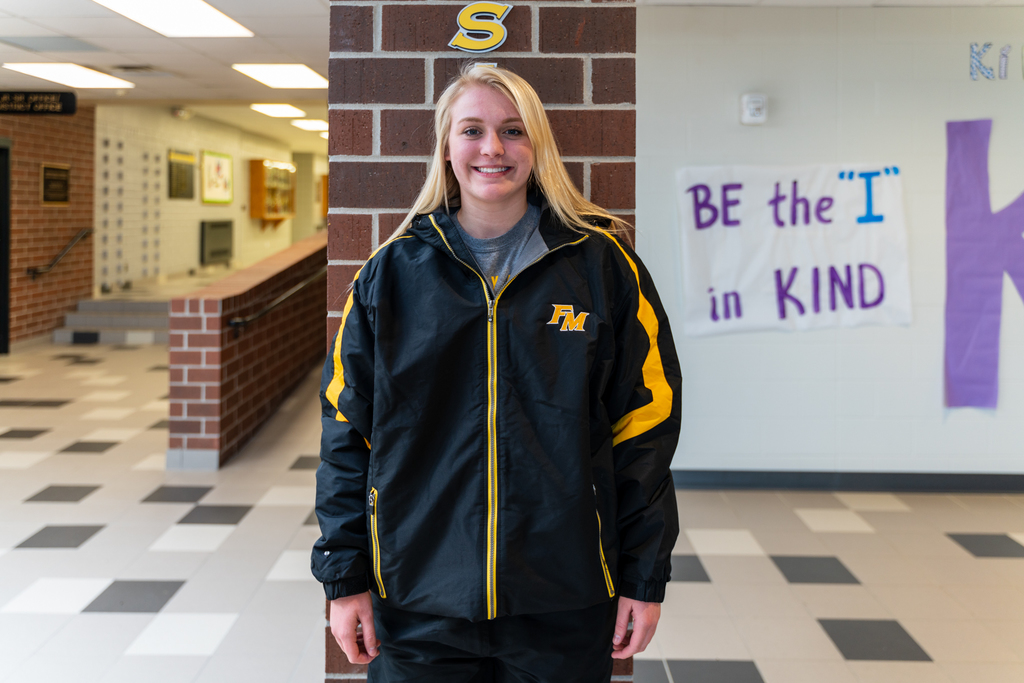 Varsity girls basketball falls to Sidney 36-53 in the first round of postseason play. Congratulations to the girls and Coach Weldon on a wonderful season!

90 minutes late start on Thursday, February 13th.

Results from the FFA Sub-District Contest: Colton Moore, Gold in Ag Sales. Kayleigh Chilton, Silver in Public Speaking. Kelly Kesterson, Gold in Job Interview. Justin Wells, Silver in Extemporaneous Speaking. Carson Chilton, Bronze in Oxy Acetylene. Nick Madison, Bronze in Arc Welding

Thank you to all that helped with the basketball hoops for our playground! Our elementary students will love them!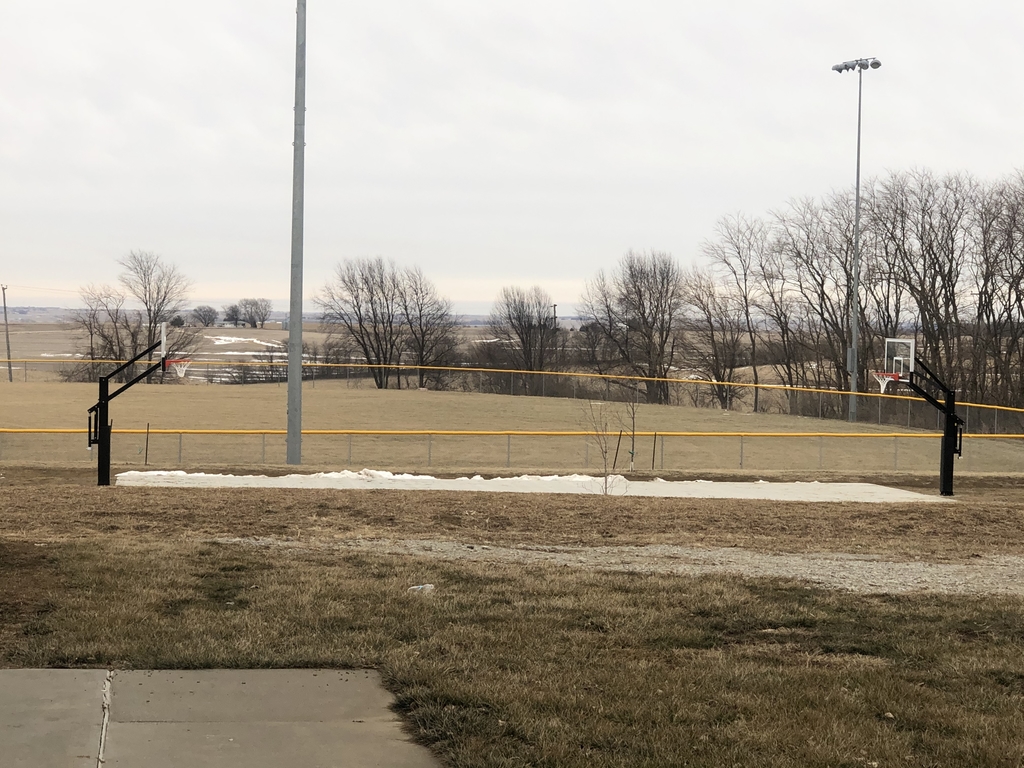 Varsity boys basketball falls to Woodbine 37-47

Varsity girls basketball falls to Woodbine by a score of 34-51

The Warriors finished sectionals in 5th place. The warriors were lead by 1st place finisher Colton Hauschild (145) 3rd place finishers Kyle Kesterson (120) Layne Ettleman (132) Samuel Daly (220) Isaiah Carpenter (285) 4th place Chance Roof (195). Colton will wrestle Saturday in Atlantic.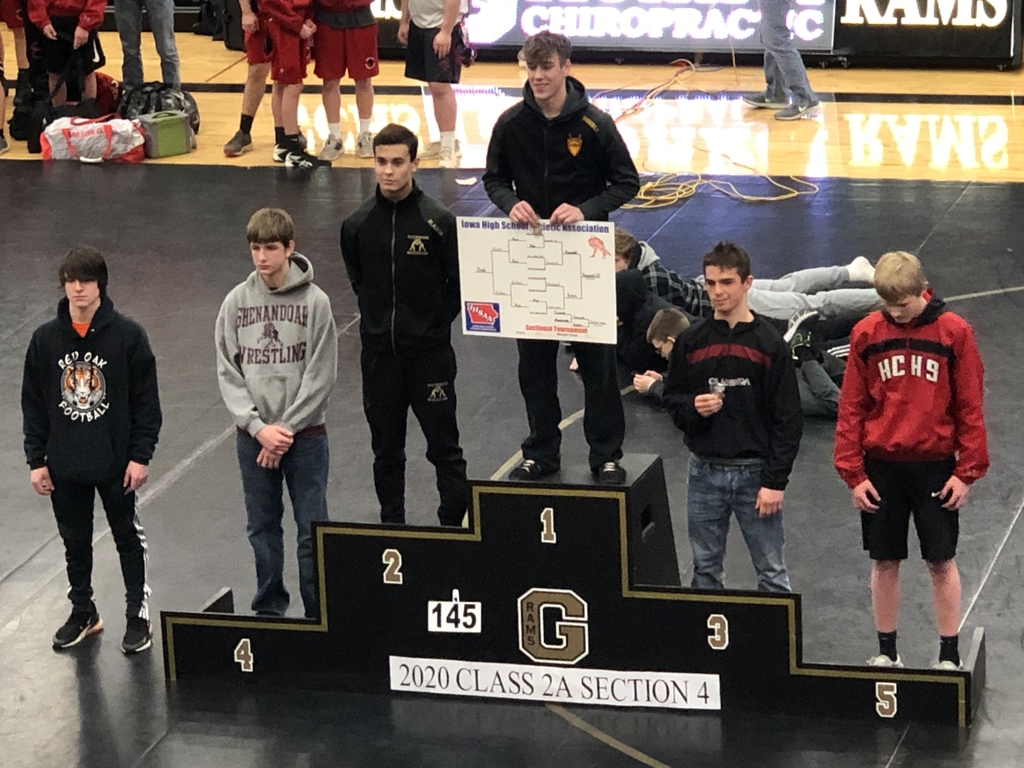 Varsity boys basketball gets a conference win over Griswold 57-25!

Varsity girls basketball gets a convincing Corner Conference victory over Griswold 62-14!

Tonight our basketball girls didn't just team up on the court, they also teamed up to purchase shirts to help offset medical costs for a young boy from Underwood who is currently awaiting a heart transplant. The girls wore the shirts during warmups to help show their support. We couldn't be more proud of these girls and their kind gesture! FM wishes all the best to Reed!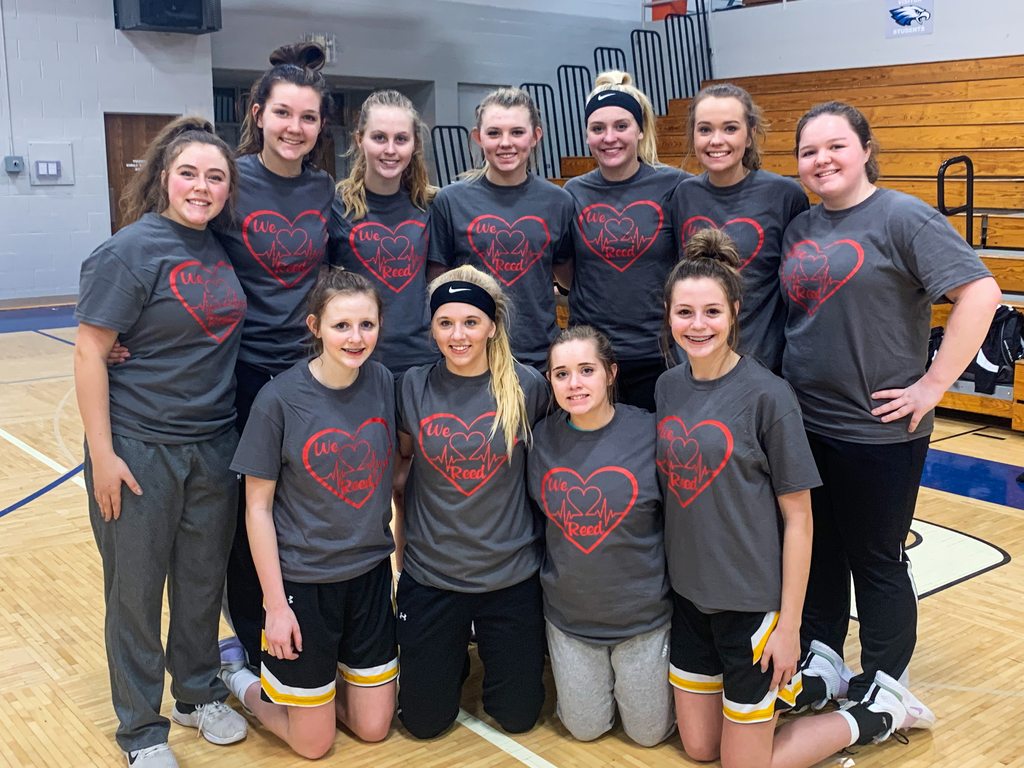 Varsity girls basketball falls to Underwood 32-53

On Monday, February 17th, 2020 Fremont-Mills CSD will not have school.

Congratulations to our High Schools Honors Students from the 1st Semester of 2019-2020!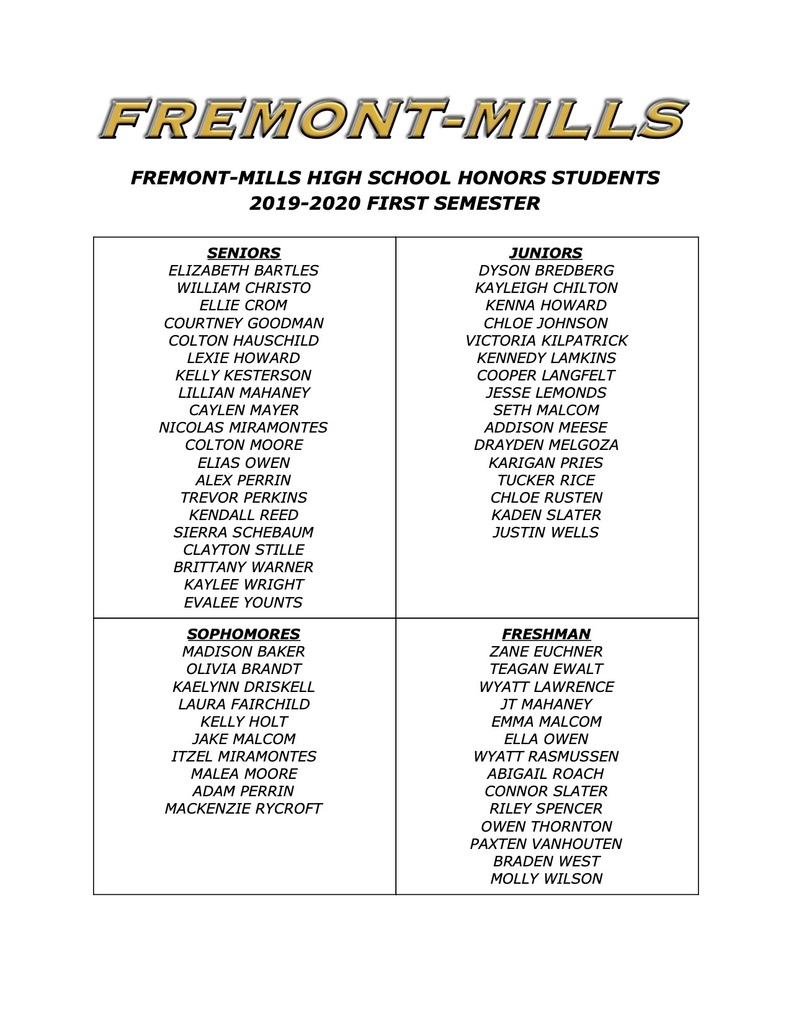 Varsity boys basketball drops a 44-68 game to Stanton

Varsity girls basketball falls to Stanton 33-38