Elementary Band Instrument Display today at 5:00 p.m. in the auditorium.

1) Track uniforms are due back in by Tuesday 5/28/19 or you will be charged replacement cost of the uniform. 2) There is a cross country meeting on Wednesday 5/22/19 at 3:23 pm in room 214 for all boys and girls runners grades 6-11. - Coach Wood and Coach Pitt

Tonights BB/SB games at Bedford have been postponed.

Varsity BB falls to Tri Center 10-0 in 5 innings.

Congratulations to the Fremont-Mills Class of 2019!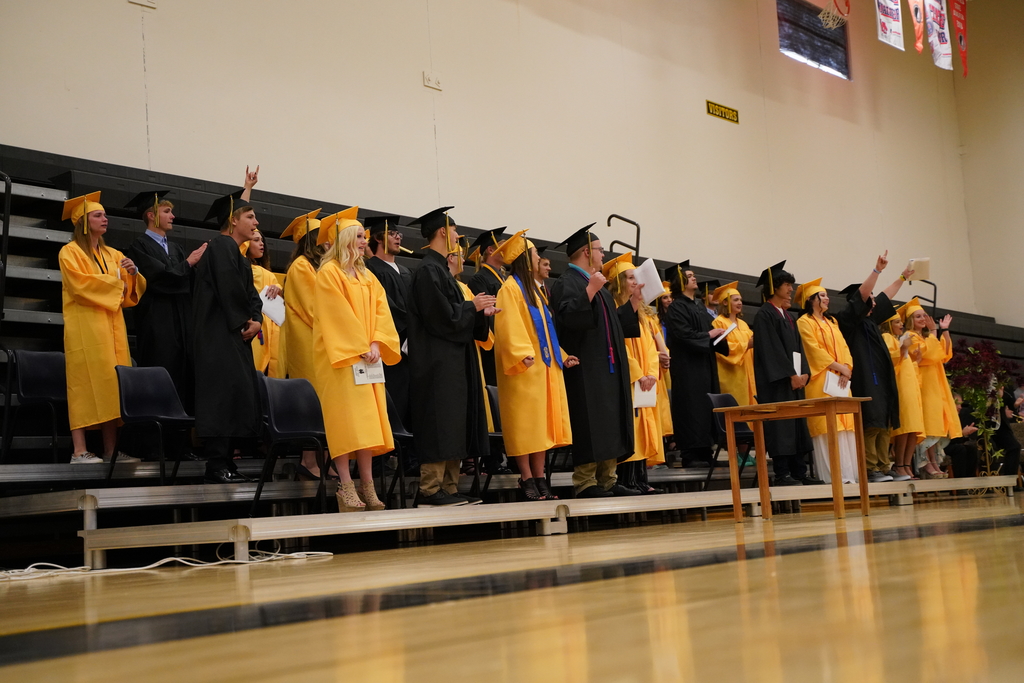 With two 5th place finishes, Fremont-Mills senior Connor Alley is the only male athlete to medal in both events - making him the top overall male thrower in Class 1A!

Seniors Sophie Phillips and Connor Alley both medal in the discus! Sophie finishes 4th and Connor finishes 5th!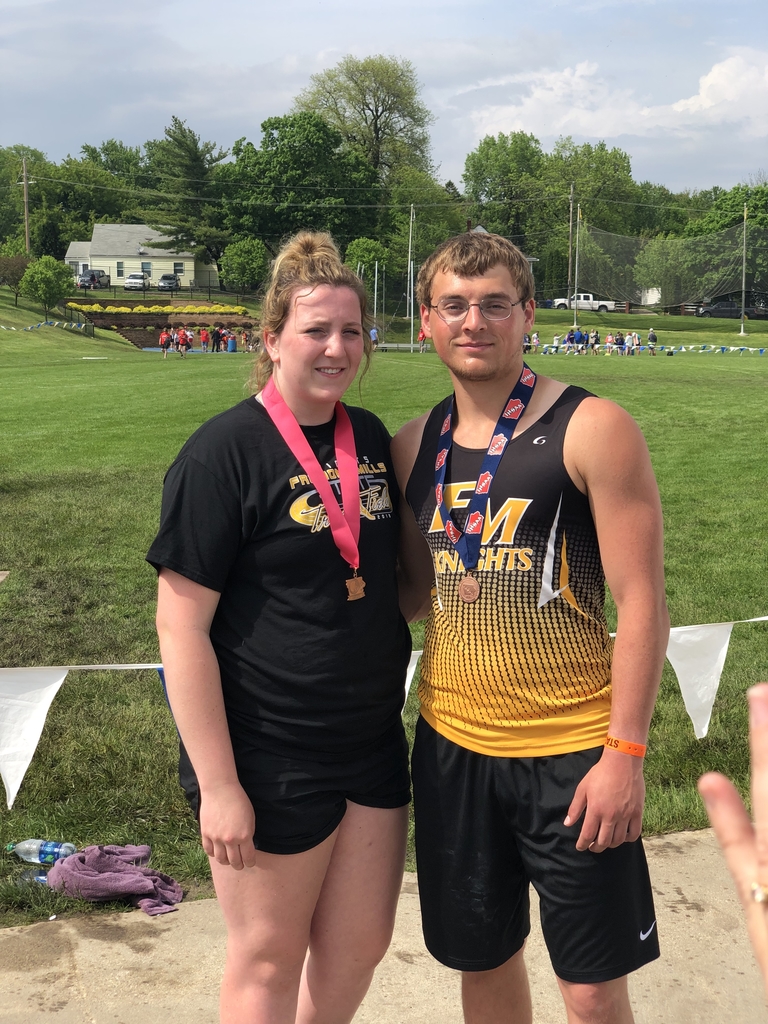 Connor Alley qualifies for the finals in the discus as the 4th seed!

Today's state track session has been delayed to a 10 am start, with all events going on a rolling time schedule. Boys Discus will be in the SW corner of the north fields beginning at 2 PM. Girls discus as regularly scheduled. We'll do our best to keep everything updated!

Due to postponement, the Girls Shuttle Hurdle Relay will run Saturday beginning at 11:50 as timed finals.

Connor Alley finishes 5th in Class 1A at the state track and field meet!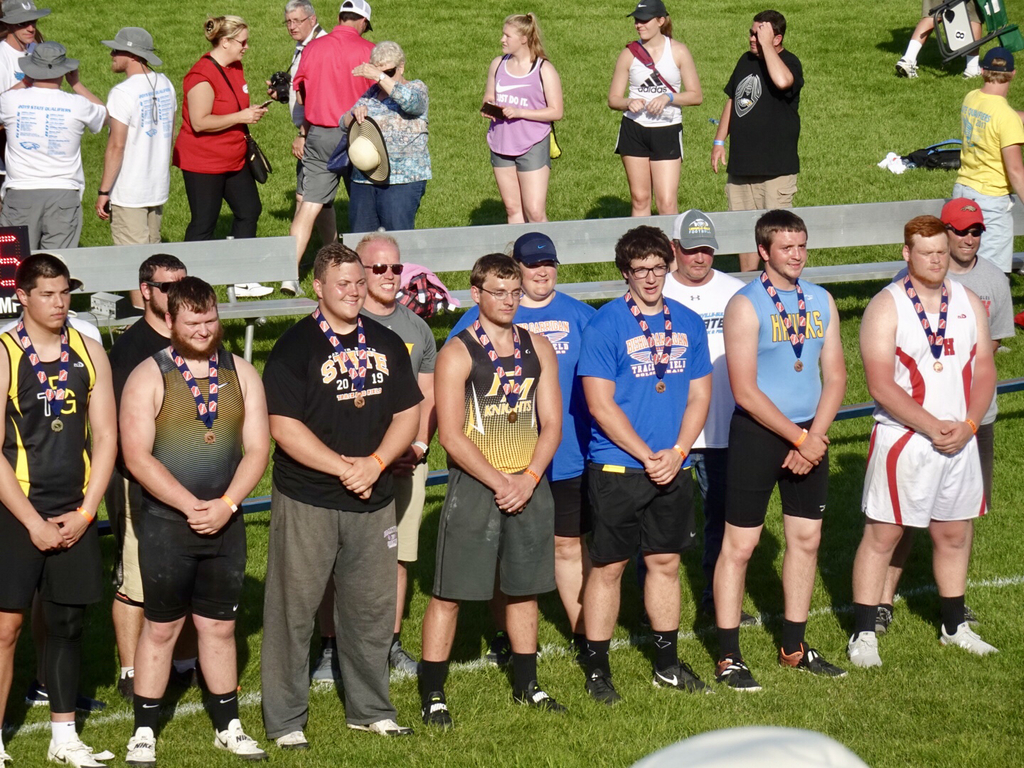 Connor Alley qualifies for the finals of shot put as the fifth seed!

Boys Shuttle Hurdle qualifies for the finals with the 4th fastest time in prelims!

State track shirts are in and can be picked up in the MP tonight until 6. They can also be picked up tomorrow morning in the office. If you have not yet paid, you will need to do so before taking your shirts.

We are still able to accept orders for state track shirts until 10 PM tonight. Orders can be placed by filling out the linked form below. Shirts will be available for pickup Wednesday evening.
https://forms.gle/5zx7bpbuoXMVmAiMA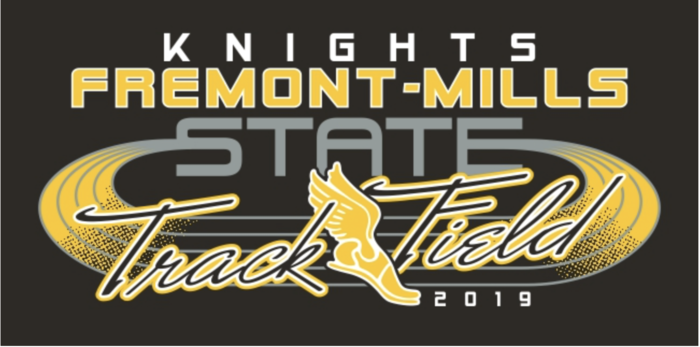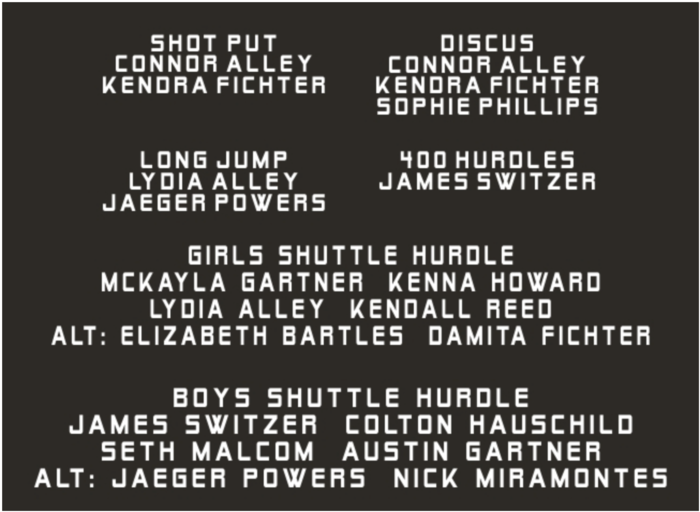 Reminder - Senior Awards Night and Baccalaureate is tonight at 6:30 in the auditorium!

Orders for state track shirts can be placed by filling out the form linked below.
https://forms.gle/5zx7bpbuoXMVmAiMA
Payments can be made in the high school office or at the time of pickup. Orders will also be taken in the high school office. Please place your order before noon on Monday, May 13th to ensure delivery.

Tentative State Track Qualifiers: Shuttle Hurdle Relay - Girls and Boys 400 Hurdles - James Switzer Shot Put - Kendra Fichter and Connor Alley Discus - Sophie Phillips, Kendra Fichter, Connor Alley Long Jump - Lydia Alley and Jaeger Powers

Girls finish 2nd and Boys finish 3rd in the overall team standings at the district track meet hosted at FM! State qualifiers should be announced tomorrow!

FM Art Students recently competed in the Corner Conference Art Fair. Our students took more Best of Shows and 1st Places than any other participating school. Pictured are the Best of Show winners: Caylen Mayer - Adv. Ceramics/Sculpture, Josie Burress - Adv. Decorative Arts, Isabella Williams (2) - Beg. Painting and Beg. Drawing, Lexie Howard - Adv. Painting